Going Places: Mitchell College of Business Abroad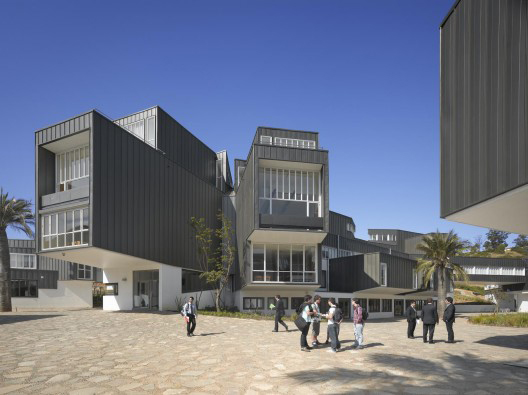 "To travel is to discover that everyone is wrong about other countries."
– Aldous Huxley
The Mitchell College of Business is making a conscious effort to increase quality study abroad opportunities for our students. These include the development of a portfolio of partner schools for student semester studies abroad, short-term faculty exchange, and collaborative faculty research projects. In addition, the College is also increasing the number of short-term study abroad classes for Mitchell students in diverse locations.
The cornerstone of our strategy is the creation of a manageable portfolio of international partners sharing core characteristics. These include academic quality, affordability, and student safety and security. Our ideal portfolio will include schools in Europe, Latin and South America, and Asia.
The ESC Rennes Business School located in Rennes, France was added to the portfolio in 2015. ESC Rennes was established by the Rennes Chamber of Commerce and is home to approximately 4,000 students with almost half of those students from countries other than France. Its two stated priorities are internationalization and innovation. The School is accredited by AACSB, AMBA, and EQUIS.
We are currently finalizing an agreement with The University of Adolpho Ibanez Business School (UAI). UAI, founded in 1953, is the oldest business school in Chile. Located in Santiago and Viña del Mar, the School and its academic programs are consistently ranked among the best in Chile and Latin America. UAI is accredited by AACSB, AMBA, and EQUIS.
Over the next months, we plan to add a school in Asia (most likely Hong Kong), another school or two in Europe (possibly one in Great Britain and one in Germany), and possibly another in Latin or South America.
We also have two short-term study abroad programs offered this summer. During the new University mini-mester in May, Drs. Alvin Williams and Alex Sharland are scheduled to take students to study in Costa Rica and Panama. In addition to the Canal Zone, the group will meet with Chamber of Commerce and U.S. Consular officials, and visit eco-sustainability sites. Dr. Reid Cummings will lead a group of student to London in June to participate in the British Studies Program sponsored by Midwestern State University.
We encourage our students to take advantage of these international educational opportunities and we are looking forward to welcoming more international exchange students to our campus.