Ask the Expert: Mr. Brent Barkin, CEO Shoe Station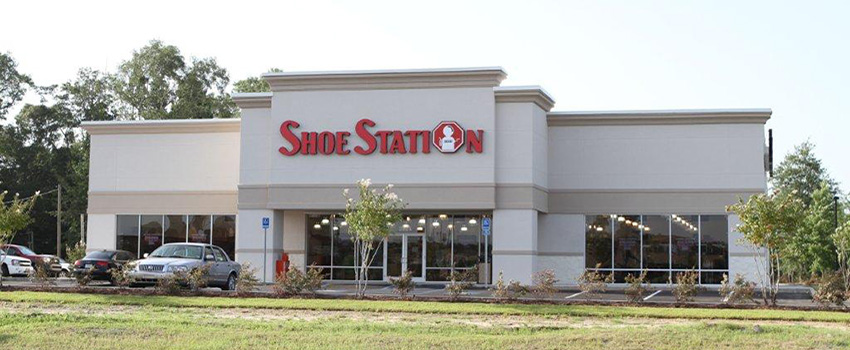 The Mitchell College of Business is delighted to showcase Shoe Station, a Mobile-based organization, led by Brent Barkin, CEO. Shoe Station is one of the nation's largest independent shoe retailers with nineteen stores in five states. Currently employing over 500 individuals, Shoe Station was founded by Terry S. Barkin in 1984. The firm has continued to be a value-added leader in the very competitive world of shoes and related apparel.
Shoe Station has maintained a strong competitive posture in a very crowded marketplace. How has Shoe Station accomplished this goal, and what is needed for this growth trajectory to continue?
It is true the marketplace is very crowded with national chains—many of whom do not put enough thought into the idiosyncrasies of various markets, regional tastes, or even timing of local events such as Mardi Gras or back-to-school. Local merchants in footwear are few and far between. We take advantage of that vacuum in the marketplace to cater to local tastes. Our foil to the new world of the internet/Amazon is to both offer listings on Amazon but work to create in-store experiences that an online operator cannot match. New events such as Senior Day and Vendor Day give Shoe Station that unique event that a web-only business cannot match.
Share some thoughts on the evolution of Shoe Station and some of the factors that have shaped its success. Correspondingly, what are some of your biggest challenges?
At first our goal was to overwhelm with price and assortment. The open-shelf format was in its infancy in 1984. It is now the rule rather than the exception. We were also print-driven, with advertisements in local papers every week in every market. Today we are in the paper, television, radio, billboards, online, social media, and on and on. While business was never easy it was certainly simpler in many regards. Today the only certainty is constant change—change in product mix, customer mix, how people shop and how they expect to get access to deals.
Consumer buying behavior has definitely influenced your business. What are the most conspicuous changes observed in consumers with respect to expectations, value assessment, and communication approaches?
For many years retailers—department stores have been the biggest culprits—thought they could hoodwink customers by marking up to mark down. An item that was $49.99 every day was marketed at $80—BUT 40% off—OR $48. For a while it worked, and that $1.99 savings brought customers in the door. The result, however, was a loss of trust. Customers realized those retailers were never truly on sale, and the bloom is off the rose for that tactic (even though retailers still unsuccessfully use it today). The internet allows price comparison and some venomous customer reactions in social media to those retailers trying to game the system. We have learned to offer truly outstanding values in our DOORBUSTERS, which are always better than the customer could get on any other day from us. This also pushes us to demand better deals from our suppliers in order to have such value. The customer has responded well to those deals.
Amazon has now become a critical element in Shoe Station's long-term strategy. Share some thoughts on what spawned the relationship, how it is managed, and the future of this partnership.
Years ago our Internet Director, Ali Hadi, suggested to me and my father that Amazon was the future, and we had to embrace it. We lost at least two years due to our reluctance to forfeit the commission and control over our customers. Once implemented, however, Amazon has done nothing but prove itself to be an unparalleled marketplace. You can access more customers on Amazon more easily than ever before. However, Amazon's long term goal is not necessarily aligned with those of the retailers that list on their platform. As long as a retailer understands that they may have motives that will put your business at risk in the longer term—and reacts cautiously and proactively with those motives in mind—they are a powerful short term ally in commerce. Five years down the road the landscape will look drastically different.
If asked to do some 'visioning,' where do you see Shoe Station in 2025?
In some ways we will not be too different from how we are today. We will certainly continue to have assortment greater than what most customers can find anywhere in their local markets. We will still pounce on local trends, whether they be in footwear such as Chaco or Birkenstock, or even in accessories such as fidget spinners. We will work, however, to make the difference between the online experience and the physical one blur as we allow customers online, ordering online and same-day pick up in the store, taking a picture of a shoe on someone's foot and checking to see if their local store has it, and many different options we can only imagine of today. We will have to market and advertise completely differently and push for unique products and experiences that are solely ours to give customers a reason to keep coming back.