Ask the Experts: What is the Future for Coffee Houses?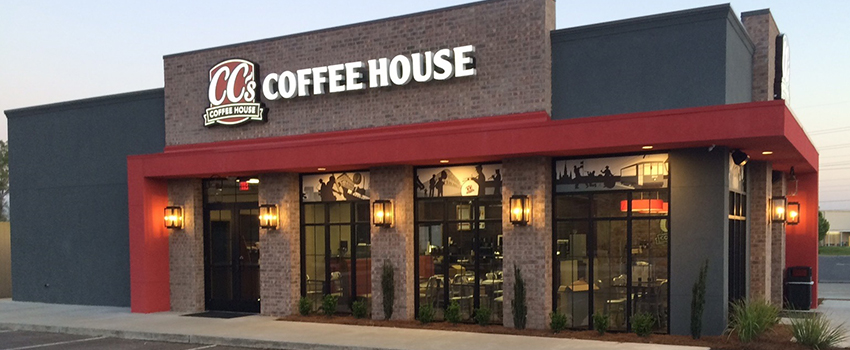 W.W.K.D.? What would Kaldi do? What would that young man from over a thousand years ago say about what happened to his accidental discovery? From that Ethiopian goat herder, to monks, to baristas serving coffee in ubiquitous coffee houses, coffee and its delivery have certainly evolved beyond Kaldi's wildest dreams.
The coffee house culture has been the driving force behind most innovations to the product. In our ever increasing desire for deeper and richer experiences provided at an ever increasing speed, we find ourselves seeing advances in coffee houses that rival the most complicated technological systems in our modern society. Often these two worlds intersect. Today, we are at that point. You can find automated delivery systems in just about every coffee house around the world. You can visit specialty shops and enjoy nitrogen infused blends right alongside advanced slow pour techniques. Each of these individual experiences are designed to exceed consumer expectations and tap into our heightened senses. Regardless of how you like your "cup of joe," undoubtedly you've had it prepared in some way that was driven by technology.
So, what's the future of the coffee house? A question that is as complex as the nature of the commodity itself. The range of answers can be just as vast. There are however, inescapable facts that narrow the possible outcomes for the future. The coffee house is still a restaurant. A restaurant is built on three simple ingredients - the menu, the service, and the location. Get those right and duplicable, and you can build an empire. The best coffee houses will belong to those operators who understand the unique and delicate relationship that exists among those elements. They will tap into the inherent best qualities of what consumers expect in a great dining experience. Personalized service, brand cache and great taste will win out above technology or speed. Therefore, the coffee house will come full circle. It will recapture the wonderment of the young goat herder and the monks who discovered a way to stay awake to get more work done. It will delight in crafting specialized experiences for its friends and neighbors. It will embrace simpler technology that makes its service consistent and more welcoming. It will do so in ways that do not come between the coffee and its drinker.
Leave the LED lights and computer chips to Silicon Valley and serve a great cup of coffee, prepared by someone who loves what they do. Build barriers of inanimate objects, computer programs and web apps between them and that morning cup of coffee? They'll be asking, W.W.K.D.?
Contributed by: Celton Hayden, Jr., President and CEO |CC's Coffee House
As a teenage grocery bagger, Celton Hayden, Jr. never imagined that he would one day become the President and CEO of the leading specialty coffee house in the southeast. Throughout his 16 years working at CC's Coffee House, Hayden has served as a store manager, district manager, and operations manager. In 2013, he was named the company's President and CEO. He contributes much of his professional success to the values his parents instilled in him from an early age. Hayden believes that the strong foundation provided by his parents, combined with constant love and encouragement from his wife Dana and their 3 children, made him into the servant leader and practical visionary that he is today.
Hayden grew up in Dallas, Texas. In 1992, he began his studies at Texas A&M University before transferring to what he jokingly refers to as the "School of Hard Knocks." It was here, in the workforce, that he learned the true meaning of hard work. In his 29 years of experience in the retail and restaurant industries, he worked in every facet of business ranging from cashier to manager. This allowed him to gain fundamental knowledge of each industry and develop a diverse set of skills that contribute to his success in his current role.
The company, born in 1995, already has more than 35 owned and licensed locations across Louisiana. CC's Coffee House is now ready to bring the very best coffee and experience to a waiting America. Hayden has big plans for the company's future and will continue to use his creativity and vision to lead CC's during this era of growth.
Celton Hayden, Jr.
President & CEO |CC's Coffee House
9131 Amber Drive|Baton Rouge, Louisiana 70809
Office 225.930.4634
Like Us. Follow Us. Visit Us.
Facebook & Twitter
@CCsCoffeeHouse
http://www.ccscoffee.com