Message from the Dean
"My favorite present was…."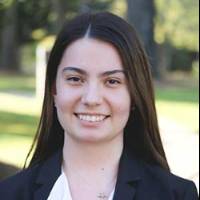 "A dry erase board and easel. I always wanted to be a teacher and was able to hold class with dad as my student."
Andrea Prgomelja, Junior Management major
"A mini go-kart that my parents got for my siblings and me. We'd take turns riding it in our neighborhood for hours; thinking about it always brings back memories of the fun times that my siblings and I shared."
Alyssa LaCoste, Freshman Accounting major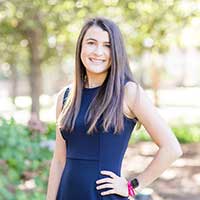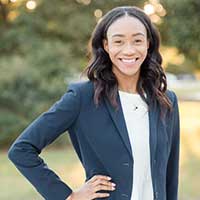 "Two gifts. One is a Mickey Mouse TV with Disney ears. I was obsessed with Disney and had recently visited Disneyland in France. The other is a family heirloom gold necklace with my birthstone that my grandfather gave me; he holds a special place in my heart."
Sahilee Waitman, Senior Economics major
"A baseball net that I received in elementary school. I could go outside any time with a bucket of balls and act like I was pitching to whoever I wanted to put in the batter's box. It really developed my love for baseball at a young age."
Lucas Mordecai, Senior Accounting major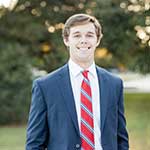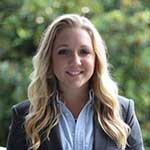 "A baby schnauzer puppy that my parents surprised me when I was ten years old. I remember ripping the paper off of his box and him jumping up to lick my face. He was the sweetest dog. I named him Bow after the bow on the box. Best Christmas ever."
Mary Stokley, Senior Management major
"Tickets to attend the 1983 Masters. Heavy rain wreaked havoc on the tournament schedule moving the final round to Monday. I had to work on Monday so on the way out of Augusta National Golf Club, I stopped at a pay phone and called my father collect and gave the tickets to him. He gave me my love of golf and being able to give the tickets for the final round to him was the best gift I ever received."
Reid Cummings, Director, Center for Real Estate and Economic Development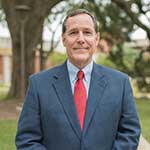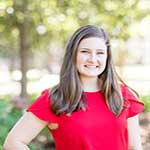 "My first trip to Disney World that we received from my parents. Disney messed up brother's shuttle pass so we got free fast passes. I rode the Tower of Terror at least 16 times."
Millie Martorana, Freshman Marketing major
"A golf cart that my sisters and I got from my dad when we were seven years old. Most of my favorite childhood memories are associated with the adventures and misadventures that happened on that golf cart. We drove it everywhere; it fell apart more and more with each year. First, the tailgate wouldn't latch, then the headlights went out; even the bumper fell off (which was to be expected, as we ran headfirst into more trees than we could count). Even when we flipped it over, which was scary in the moment, is a memory that we look back at and laugh about."
Maggie Overstreet, Freshman Accounting major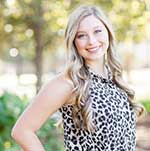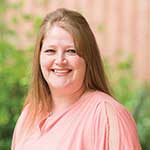 "A Christmas surprise. In 1994 my husband Shannon was on Christmas leave from the Navy. We were excitedly awaiting the arrival of our first baby in January but at the same time were sad because we knew Shannon would miss the birth. Our baby boy was born on Christmas morning. My gift was not only the birth of my first child but having my husband with me."
Rachel Backlin, Center for Real Estate and Economic Development
"A Barbie Jeep that I got when I was six years old. I wrecked it like three days after getting it--I was talking to my cousin and not paying attention to where I was going. I drove the Jeep over a small cliff. No one was hurt, but the Jeep was done for. My parents were not happy to say the least. I learned the lesson of no talking and driving that day."
Courtney Williams, Junior Human Resource Management major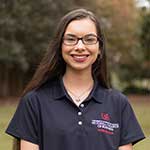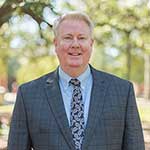 "A red pedal car that I received from Santa Claus when I was five or six years old. I wore it out pedaling all over the place."
Don Mosley, Executive Director, Melton Center for Entrepreneurship and Innovation.
"A blowup bounce house. That Christmas morning my brother and I were told to sit at the top of the stairs until our parents woke up. We were then allowed to go downstairs and see what Santa had brought. In the middle of our living room was a bounce house that was inflated and bounce ready. It was so cool and comical to see something like that in the middle of our living room."
Alaynna Surcouf, Freshman Marketing major.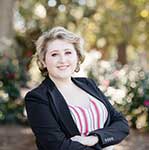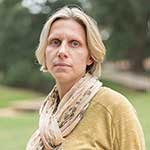 "An athletic scholarship and graduate assistantship. As a kid from Eastern Europe, the scholarship and assistantship from the Mitchell College of Business and the University of South Alabama has given me countless opportunities."
Jana Stupavsky, Center for Real Estate and Economic Development
"My dog Sally. Sally is a collie mix that has been in my family since I was 10 years old. She was a mistreated pup that we rescued and she has been a part of my family ever since. She is one of my favorite and most loyal childhood companions."
Ethan Flowers, Sophomore International Business major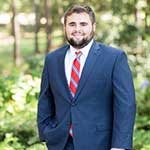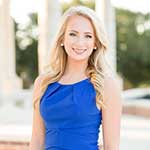 "A trampoline that my brother and I received around 10 years ago. We would jump on it almost every day after school."
Caitlin Crownover, Sophomore Business Administration major
"Two bunnies that I received for Christmas when I was 11. It was special because it was a complete surprise and I got to keep them as pets!"
Hailey Kerstiens, Freshman Marketing major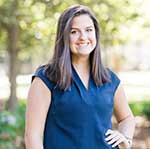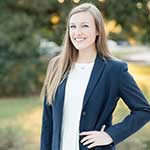 "My first nice camera. It allowed me to pursue my hobby of photography, and it also lead to the numerous photography jobs that I received in college."
Shelby Guidry, Senior Accounting major
"A basketball goal I received when I was about 8 years old. I used to shoot on it almost every day. It still sits in my driveway to this day."
Peyton Rego, Senior Accounting major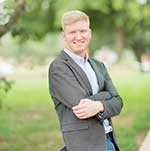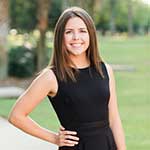 "Tickets to see Derek Hough. I had looked at tickets online for the tour but didn't mention the tour to anyone. Since my mom knows me and my sisters so well, she surprises us with gifts that we didn't ask for but that we love more than any of our other gifts."
Savannah Stephens, Sophomore Accounting major
"My car. This probably sounds cliche and materialistic, but it led to something that I was even more excited about. For as long as I could remember, my parents' rule was that I couldn't get a phone until I was driving on my own. This being said, the gift of a car meant more than a vehicle. It meant that I would no longer be the only seventeen-year-old on the planet without a phone. So I guess you could say that my favorite present was really the gift of being normal... or at least more normal."
Anna Henley, Freshman Marketing major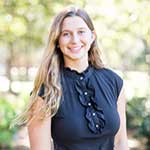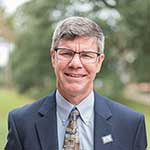 "A whirlybird helicopter toy that I received when I was ten. It was just a red helicopter with a black single blade on a stick that flew in about a two-foot circle. But it could go forward or in reverse, go up and down—all driven by the tilt of the helicopter rotor and the speed of the blades. It was the coolest toy and I played with it for weeks and weeks."
Bill Gillis, Professor of Management
"Tickets to see World of Dance Live in Arizona with my friend. This was my favorite because World of Dance is my favorite TV show and we were able to meet all of the dancers in the show, which was really cool!"
Helen Kraklow, Freshman Supply Chain and Logistics Management major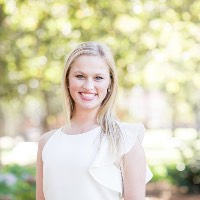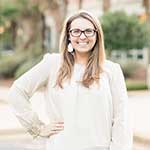 "A painting given to me by my husband. At that time, we were both young, trying to finish college and didn't have a lot of extra funds. He channeled his inner creative self (if you know my husband, that's a big deal!) and painted it for me. I still have the painting and it hangs in my entry way for all to see when they come into our home."
Emmy Rieske, Director of Marketing, Mitchell College of Business
"A trip to New York City during Christmas with my family! It was my favorite because I have always wanted to go to New York during the holidays, and I got to spend it with my loved ones. It was a memorable time to get to sing Christmas carols at the park with strangers, ice skate for the first time, and even go to the Christmas Eve Mass at St. Patrick's Cathedral!"
Paulo Hernandez, Senior Accounting Major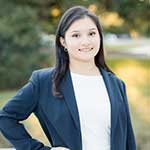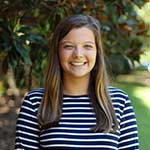 "My red high top converse that I got in 3rd grade. I was really into basketball and could not wait to show all my teammates my new basketball shoes. My dad coached the team. We would watch old clips of Bobby Knight coaching and really bonded over it."
Maddie Mitchell, Junior Human Resource Management major
"The best gift I received was when I said bye-bye to the freaking cold in Canada—just kidding. I think the best gift is the people I work with every day. We have great people here. I know that this is not an actual gift but I feel blessed to work with them."
Ying Huang, Assistant Professor of Finance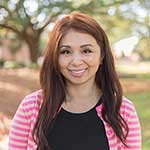 Echoing the words of Dr. Haung, the people we work with are truly exceptional. Wishing
you and yours a memorable Christmas season. See you next year.
Bob G. Wood