Message from the Dean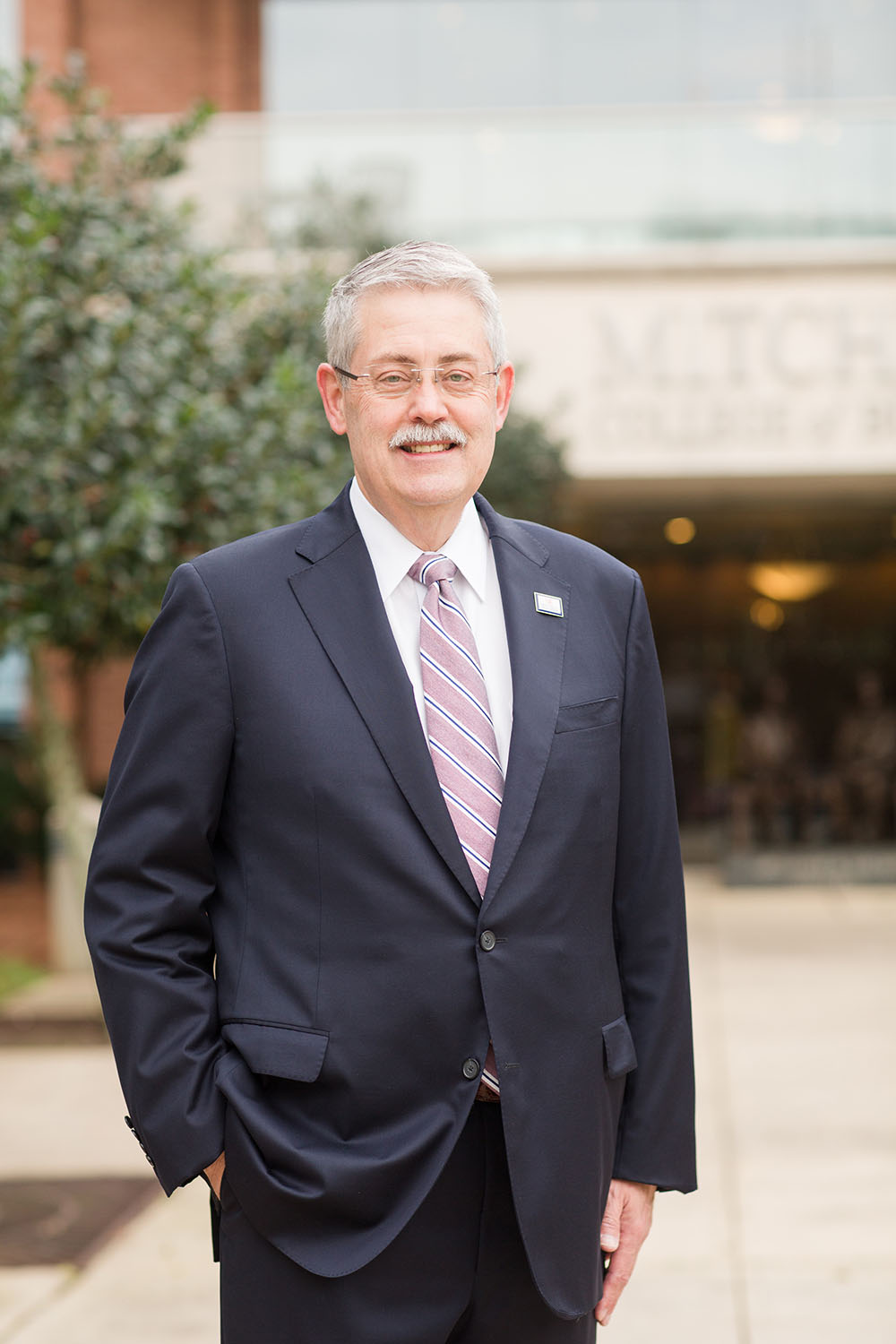 We've survived yet another winter on the coast (officially no days below freezing) and have transitioned to the twin seasons of Mardi Gras and pollen. Fat Tuesday (March 5) is fast approaching; a good thing since one should only eat a limited amount of King Cakes each hour.
February is always busy, and this year was no exception. Chuck Schmitt, President of SSAB Americas, served as our spring Executive Leadership Series speaker. SSAB is a Nordic and U.S.-based steel company employing over 15,000 workers in over 50 countries. SSAB moved their Americas headquarters to Mobile last year. An interesting fact: 100 percent of the steel produced at their Mobile facility is from recycled scrap metal.
In addition, the Mitchell College welcomed alumnus Major General Mike Sumrall (ret.) to our Executive in Residence Program. General Sumrall served as Director of the Joint Staff, National Guard Bureau prior to his retirement. During his 40-year career, he held a number of posts, including Assistant to the Chairman for National Guard Matters in the Office of the Chairman of the Joint Chiefs of Staff. He now serves as Chief Executive Officer of Skyline Unlimited.
Also in February, two of our alumni joined the Mitchell Scholars and Mitchell Ambassadors at "Lunch & Learn" meetings. Pete Hayes is founder & CEO of Middleburg Venture Partners (a boutique advisory firm specializing in the technology, media, and telecom industries). He is also a principal with Blu Venture investors, a venture capital company that supports early state entrepreneurs. He previously served as Executive Vice President, Commercial Sales and Support, at Frontier Communications and worked at Microsoft in various leadership positions. Prior to Microsoft, Mr. Hayes worked at IBM. The groups also welcomed Keith Davidson, Principal at Silverbridge Consulting LLC. Prior to Silverbridge, Mr. Davidson served as business unit CFO at ICS, a division of AmerisourceBergen. Before ICS, he was the corporate finance leader for Endochoice, a small-cap medical device company. Most of his career was spent in international finance and corporate strategy positions at Kimberly Clark. He began his career at PriceWaterhouseCoopers.
Throw in the AACSB Deans' Conference, an accreditation visit, an Executive Advisory Council meeting, and a number of appointments with external constituents, and it's not hard to see how the month flew by so quickly. March looks just as eventful.