Executive in Residence Spring 2016 is Alumnus, Mr. Mike Dow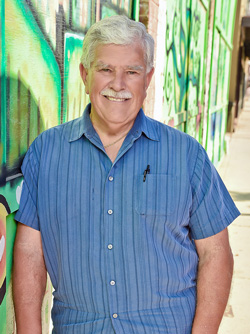 Mr. Mike Dow, one of the MCOB's best known alumni, was the Executive in Residence for the spring semester. Mr. Dow earned an undergraduate degree in economics and an MBA from the Mitchell College of Business and he currently serves as the Chair of the Advisory Board of the Melton Center for Entrepreneurship and Innovation. After graduation, Mike and his brother-in-law Jim Busby created Quality Micro Systems (QMS) a manufacturing company that created printers that competed with HP, Canon and Xerox, the company was eventually sold to Minolta. Currently, Mike is the Executive Vice President of Business Development at CentraLite, a company that manufactures high-quality connected devices for homes and commercial applications.
Mike was the Mayor of the City of Mobile for 16 years from 1989 until 2005, during these years he implemented his "String of Pearls" plan, a major redevelopment initiative involving nine significant capital improvements. All of the projects were completed and have served as catalysts for Mobile's current revitalization and as stimuli for the city's impressive economic growth. Under Mike's leadership, the city also implemented a Total Quality Management initiative that resulted in Mobile receiving the State Quality Management Award. At that time Mobile was the only city government in the nation to compete with private sector companies to win this designation.
Mike also has a long history of service with many charitable and civic organizations including the Boys and Girls Clubs, Habitat for Humanity, Mobile United, Volunteers of America, the Mobile Area Chamber of Commerce, and the Alabama Port Authority, to name a few.
During his time with students in the MCOB, Mike spoke to several groups of undergraduate students discussing his personal experiences in creating and growing companies. Student members of the Collegiate Entrepreneurs Organization toured CentraLite's Mobile location. Mike also spent an evening with students in the MBA and Masters of Accounting programs to discuss entrepreneurial ventures and to share his insights. The students were impressed with Mr. Dow's breadth of experience and practical advice.