Endowing a Scholarship is Easier than You Think!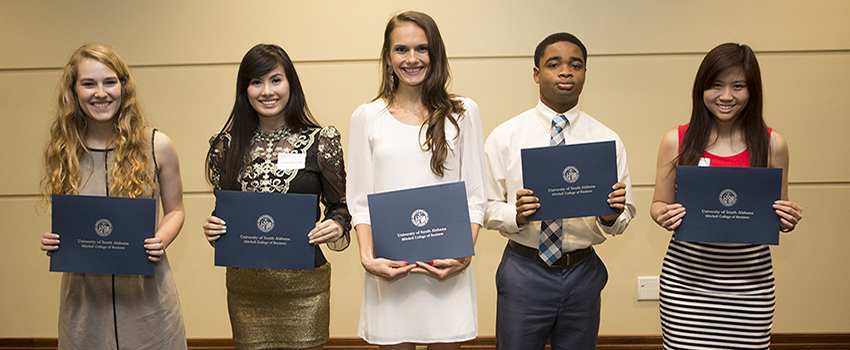 Good news – with the Mitchell-Moulton Scholarship match, there are a number of ways you can make twice the impact in the lives of our students. For instance, you can endow a scholarship by pledging contributions over a number of years. The endowment will mature into a scholarship that will make a difference to future students for generations to come. What better way to leave a legacy, recognize a loved one, or a professor who had a positive influence on your life?
A pledge of $167 each month or $2,000 per year over five years, provides the corpus of $10,000 that is matched by the Mitchell-Moulton Scholarship initiative, resulting in an endowment of $20,000 that is invested wisely to grow the fund and create income for ongoing scholarships year after year in perpetuity. Each year, as the scholarship is awarded, you or your loved one(s) will be recognized.
If you or your spouse works for an employer who matches contributions to not-for-profit organizations, your pledge could be fulfilled in half the time.
Another way to give is to contribute to an existing scholarship endowment. The Mitchell College of Business has a number of endowed scholarships honoring current and past professors. You can contribute to these existing endowments and have your donations matched by the Mitchell-Moulton Scholarship initiative.
Endowments created to recognize and honor MCOB professors that welcome your contributions include:
Edward Harrison Human Resources Scholarship Fund
Michelle L. Slagle Management Scholarship Fund
Donald C. Mosley, Sr. Endowed Scholarship in Business
Grant Miller Davis Marketing Scholarship
Donald L. Moak Endowed Banking Scholarship
Frank Urbancic Scholarship in Accounting
Mark Weaver Entrepreneurial Scholarship
Carl C. Moore Endowment Scholarship for the MCOB
Hardin-Eaves Endowed Accounting Scholarship
To contribute contact Ashley Adams, Development Specialist for the Mitchell College of Business, aradams@southalabama.edu or (251) 460-7032.