Sales Career Expo March 2016 in MCOB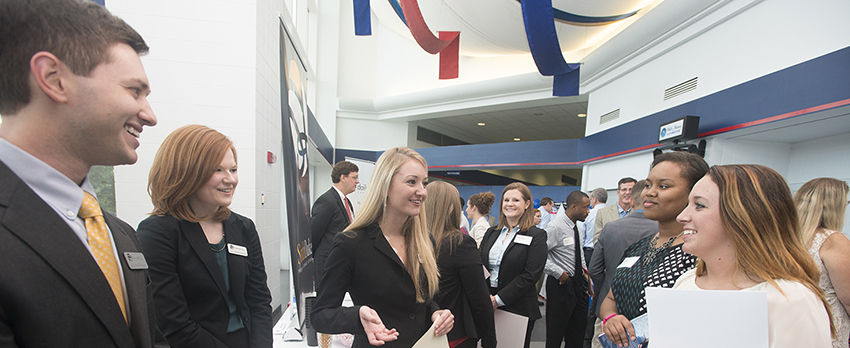 The Department of Marketing received a $2,500 grant from the Enterprise Holdings Foundation, Inc. to support the sponsorship of a sales and marketing career fair. Our 2016 Sales Career Expo is scheduled for March 31st from 9-11:30 in the Mitchell College of Business. A reception is planned the evening of March 30th for students and employers. The Expo offers a targeted approach to matching quality sales and marketing students with job opportunities in the field. The Expo complements the newly-formed Professional Sales Concentration by providing a venue for students to interface with sales professionals that reinforce classroom concepts through their sharing of actual sales and marketing experiences.
Employers interested in participating should contact Dr. Alvin Williams at awilliams@southalabama.edu. The Department of Marketing welcomes participation from a wide spectrum of organizations in this region and beyond.