Faculty News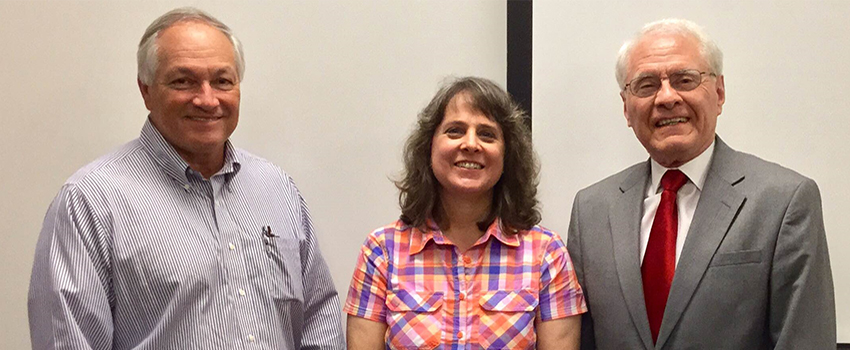 Shown in the photo are Mark Foster, Donna Retzlaff-Roberts, and Don Epley.
Three faculty to retire at the end of this academic year:
Dr. Donald Epley, Department of Finance, joined the MCOB in 2005 from Washington State University where he was the Victor Lyon Distinguished Professor. Dr. Epley was the Director the Center for Real Estate and Economic Development from 2005 until 2015. Dr. Epley holds a PhD in Regional and Urban Economics from the University of Missouri-Columbia and he was awarded an MAI and a CCIM designation from the Appraisal Institute and the Commercial Investment Institute. Over his career he has authored or co-authored nine texts and over 100 journal articles. Dr. Epley is well-known along the Gulf Coast for his presentations at the annual Coastal Economic Outlook Summits and his many research reports provided to for local businesses. Dr. Epley primarily taught Real Estate courses in the MCOB
Dr. Donna Retzlaff-Roberts, Department of Management, came to the MCOB in 2003 from Memphis State University. Dr. Retzlaff-Roberts earned a BS in Civil Engineering and an MS in Industrial Engineering from the University of Illinois and a PhD in Quantitative Analysis from the University of Cincinnati. Before becoming a professor, she worked for Proctor and Gamble as a Statistician where she designed experiments for problem solving and process improvement, and she was also a trainer in statistics and total quality management. For the past several years, Dr. Retzlaff-Roberts provided her skills in quantitative analysis to physicians to help them analyze results of medical studies. Recently, she co-authored a book, Creating Wellness, with Drs. John Stump and David Sniezek. Dr. Retzaff-Roberts taught MBA and undergraduate Operations Research courses and undergraduate statistics.
Dr. Julie Sneath, Department of Marketing, started her academic career at Northeastern University after completing her PhD in Marketing at Georgia State University. Dr. Sneath also earned an MS in Marketing from Georgia State University and a BS in Business Administration from the University of Arkansas. She joined the MCOB faculty in 2003. Dr. Sneath was selected as the Outstanding MCOB Professor two times and was twice voted "Top Prof" by the USA Mortar Board Senior Honor Society. She has won several best paper awards at regional and national conferences. Dr. Sneath taught several courses over the years including Principles of Marketing, Retailing, Consumer Behavior and Services Marketing. Before becoming a professor she worked in the Netherlands for an import-export company, primarily working in sales and later she was the Southeastern Regional Sales Executive for Anne Klein the designer women's apparel company.
MCOB morns the loss of beloved professor, Dr. Edward L. Harrison.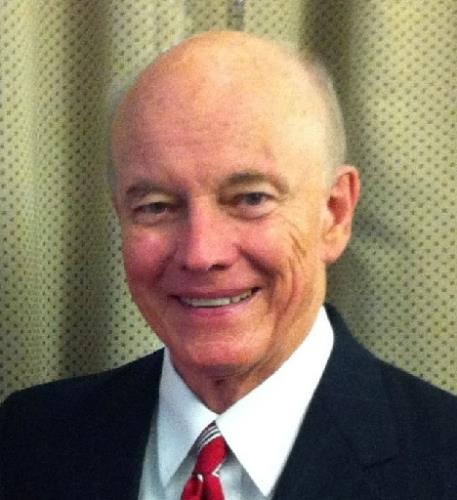 Dr. Harrison joined the faculty in 1974, after earning his Ph.D. at the University of North Texas and taught in the MCOB for 42 years, while he served as the Chair of the Management Department for many years. He was the advisor to the student chapter of SHRM for most of those years. Upon retirement, he was awarded the title Professor Emeritus, and continued to teach management courses. Dr. Harrison is survived by Pat (Patricia Greenwood), his wife of fifty-five years, and three children, Gregory Edward Harrison (Stephanie) of Fairhope, Alabama; Rebecca Harrison Reed (Justin) of Clifton, Virginia; and Laura Harrison Byrd (Michael) of Great Falls, Virginia.
Accounting
Greg Prescott was selected as the Alabama Society of CPAs Outstanding Educator for 2016.
Mark Foster has accepted a position at Spring Hill College to teach accounting. He is leaving MCOB at the end of the semester.
Economics and Finance
Reid Cummings, Kyre Lahtinen, and Ken Hunsader presented a paper titled "Analyzing Differences in Real Estate License Exam Pass-Fail Rates: Does School Type Matter?" at the American Real Estate Conference in Denver, Colorado, April 2016. Their study examines correlations between pre-license education school providers and real estate license examinees' pass-fail rates.
Ermanno Affuso, Reid Cummings, and Ben Le presented a paper titled "Wireless Towers and Home Values: An Alternative Valuation Approach Using an Hedonic Spatial Error Model," at the American Real Estate Conference held in Denver, Colorado, April 2016. Their study is the first to use hedonic spatial error modelling to assess the impact of wireless communication towers on the value of residential properties.
Management and Marketing
Treena Finney (Management), Zach Finney (Marketing) and Scott Cohen (DBA Student) presented "A Tale of Two Constituencies – What is Effective Business Lobbying?" at the 2016 Society of Business, Industry, and Economics meeting in Destin , Florida in April.
Treena Finney (Management), Zach Finney (Marketing) and John Roach (DBA Student) presented "The Structure of Toxic Leadership – An Exploratory Study" at the 2016 Society of Business, Industry, and Economics meeting in Destin , Florida in April.