Ask the Expert from the MCOB Executive Advisory Council "How to Prepare for Overtime Rule Changes"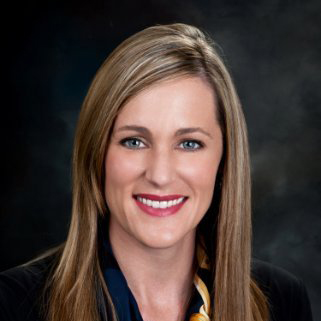 On March 14 the US Department of Labor sent its proposed Fair Labor Standards Act overtime rules to the US Office of Management and Budget. Experts predict that the final rules will be published sometime between late April and early July with an effective date of 30 to 60 days thereafter. Oh great…what does that mean for industry? We should prepare now.
Here's a little background…under current FLSA regulations, an employee must satisfy the following three criteria to qualify for the white collar exemptions to the FLSA overtime requirements:
1) The employee must be paid a fixed and predetermined salary not subject to reduction because of variation in quantity of quality of work performed
2) The amount of salary paid must meet a minimum specified threshold.
3) The employee's job duties must primarily involve executive, administrative, or professional duties as defined by the regulations
Currently, the salary threshold for the white collar exemption is $23,660 per year. DOL is proposing to raise the threshold to $50,440. Obviously this has many potential implications and will have a significant impact on key business decisions. It's quite a jump and will require most businesses to either reclassify employees or increase base salaries.
Here are some points to consider now in preparation for the final rules and their effects:
Identify all potentially affected employees and determine how many hours they currently work per week.
Determine whether to continue to pay affected employees on a salaried basis and raise their salary to comply with the new rules or convert them to hourly employees and be subject to paying overtime.
Track newly nonexempt employees' work hours, including work before or after regular hours, on weekends, and conducted from home.
Determine whether to adjust employee wages, commissions, bonuses, and benefits – and whether, for perceived equity or other reasons, to also adjust others' compensation and benefits.
Assess work performed on a day-to-day basis by affected employees and whether their duties can or should be modified; determining whether to limit their work hours to less than 40 per week and, if so, assessing how to make sure their work gets done (e.g. by hiring additional employees).
Determine how the decision to reclassify affected employees will be communicated to employees.
Determine how to address morale and other nonmonetary effects of reclassifying employees who consider themselves to be management-level workers.
Analyzing and correcting current FLSA misclassifications.
Ultimately businesses will have to wait until the final rules are published to determine a course of action, but putting a plan in place now will allow businesses to respond more quickly when the rules are set.
Liz Freeman
President
Long's Human Resource Services
19 Midtown Park Drive West
Mobile, AL 36606
Phone: 251.476.4080
Fax: 251.476.4091