Student Spotlight Audrey Hofer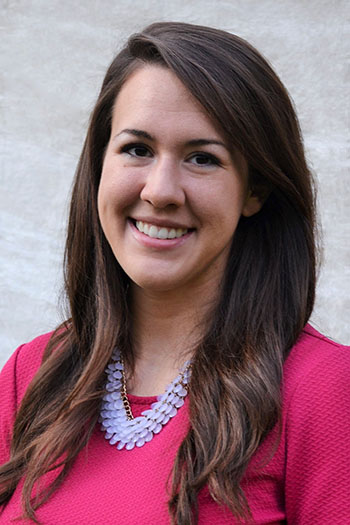 I am starting my senior year, completing a double major in accounting and finance here at South Alabama. I was born in Mobile and couldn't imagine loving a city more. The Mitchell College of Business is the only AACSB accredited business in the area, so it was an obvious choice for me. Originally, I came to South with no intention of being an accounting major, but my early accounting professors had a great influence on me, causing me to pursue that degree. At the end of my junior year, I added a major in finance, as well. Over the past three years, many of the MCOB faculty have been mentors, investing their time in me, equipping me for college and my future career. I recently completed a summer internship with a local accounting firm, which gave me such a great opportunity to broaden my knowledge through hands-on work experience. The internship increased my excitement to join the work force. After graduation in May, I plan on sitting for my CPA and working wherever the Lord chooses to place me.
I am proud to be a Mitchell Ambassador, a Mitchell Scholar, and a member of both Beta Alpha Psi and Beta Gamma Sigma. Each of these organizations has been a great asset in preparing me for the professional world, providing me with opportunities to sharpen my communication skills and professional manner through consistent interaction with businessmen and businesswomen in the local businesses and in the community.
Outside of school, I am a member of Cottage Hill Baptist Church, and I enjoy traveling, running, being outdoors (especially the beach), and spending time with my family and friends. I'm looking forward to the upcoming semester!