Student Organization News
New Student Organization – SOAR Student Organization of Academic Research
The Student Organization of Academic Research held its first Forum on March 30, hosted by the Mitchell College of Business. Presentations included biological sciences and Josh Crownover from finance. The "main" speaker was Christopher Buchanan, USA graduate and member of the LIGO team from LSU studying gravitational waves. Dean Wood extend a welcome to the 30 attendees, including David Hinton from office of commercialization and industry collaboration, and Michael chambers from research innovation.
---
Beta Alpha Psi
On Thursday March 23, BAP conducted a joint meeting with the BAP chapter from the University of Southern Mississippi. The chapters toured the Airbus facility in Mobile.
---
Collegiate Entrepreneurship Organization
The CEO organization visited the APM terminals last month in downtown Mobile and were able to see firsthand what the world of logistics is like in our area. APM director, Wendy Marie Robertson explained the ins and outs of the port business as she gave a presentation about the capacity of what the terminal can handle and insight into the port business. She stated that right now, Mobile's location is producing more business than the other terminals in the country and that the terminal is going through an expansion to include an additional crane and more space for crate storage. It was a very insightful and educational trip and we discovered that the logistics industry in our region is getting bigger and better every year.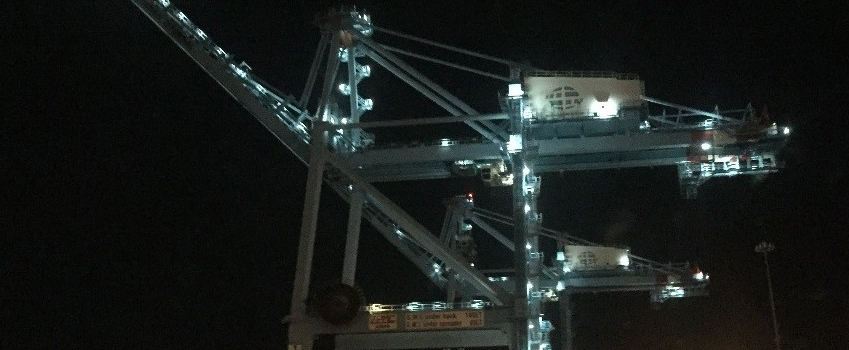 ---
Financial Management Association
Eight student members of the Financial Management Association, and club advisor Dr. Hunsader, attended the FMA Leaders' Conference at Baruch College/CUNY in New York City on March 9th and 10th. During the conference, students toured the New York Stock Exchange and DonorsChoose.org. In addition, there were presentations on topics such as mergers and acquisitions, finance certifications, the current state of the economy, and how to apply for a job in the finance industry at the major investment banks. A total of 230 students from around the country attended the conference, and it was a great networking opportunity for those who participated. South Alabama students also participated in a finance quiz bowl, and placed seventh out of twenty-five teams."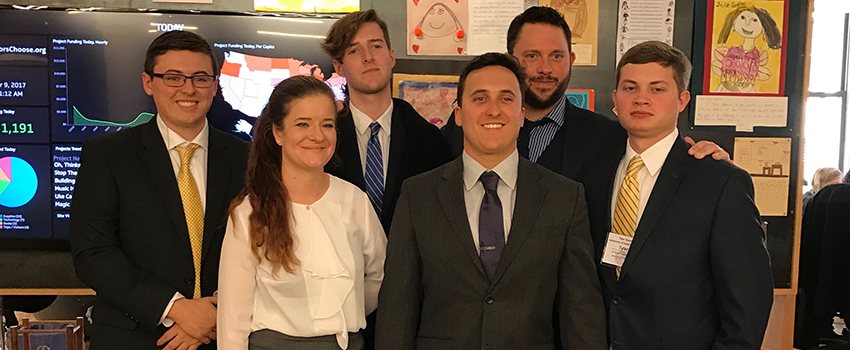 Eight members of FMA went on a field trip to Eagle Market Makers on March 29th. Eagle Market Makers is a proprietary trading firm located in Chicago, Illinois, with a branch in Mobile. They make markets in commodities and financial markets around the world. While visiting, students learned about computer algorithms and 24 hour trading in futures contracts across the globe (in exchanges such as the CME, ICE, and EUREX). The tour/presentation was given by employee Jack Healy, a USA finance graduate.

---
Society for Human Resource Management
Four members of the student chapter attended the Central Region Student SHRM Conference and Case Competition in Houston, Texas.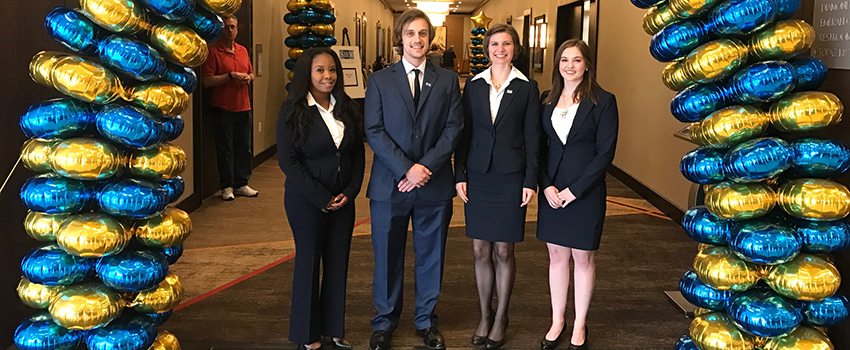 Students left to right are Brittany Haines, Brandon Dettwiller, Emma Fairbanks, and Morgan Byrd.