Alumni Spotlight: Lindsay Overton Rainey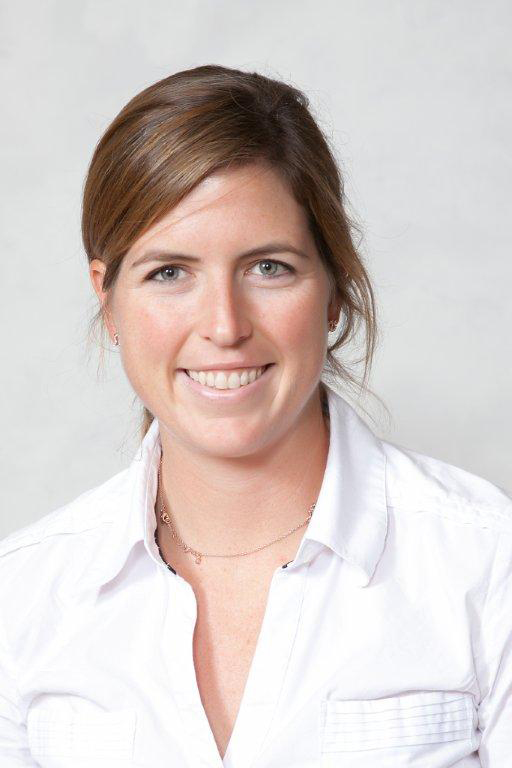 What is South to me? South is community. South is flexibility.
South was the answer for me when considering colleges. I was offered a full volleyball scholarship. I grew up in Fairhope, so living on campus provided an 'away-from-home' feeling while still being very close to home. I studied Marketing at the Mitchell College of Business and graduated in 2005. I have fond memories of the professors, coaches, and volleyball teammates who have helped shape me to who I am today.
After graduation and with a passion to be in sales, I worked in the retail industry for several years. Then, I went onto Altria Group Distribution Company working in business-to-business outside sales – selling contracts to Gulf Coast retailers for space. My desire to be in management pushed me to purse an MBA from South. South offered so much flexibility in being able to pursue an MBA. Work full time by day and attend classes by night. Not to mention it was ideally located between work stops and home. I enjoyed the size of the program. It further established community through relationships with teachers and other students.
Before my MBA, I had no desire to be an entrepreneur. The MBA professors exposed me to new ideas and concepts while developing my knowledge, skills and confidence to become an entrepreneur. I knew I wanted to act on the resources I was given. Plus, the older I got the more I realized life isn't just about money. It's about passion- My passion being health and fitness. Did I mention that in addition to being an avid volleyball player, I grew up playing tennis and have participated in numerous triathlons around the country?
In 2015, my husband and I quit our corporate jobs to pursue business ownership. After selling everything we owned, we moved on a sailboat and sailed south. We conducted our own research sailing toward the Caribbean to experience first-hand the perfect place for our business. In doing this, we realized the perfect place was back home in Daphne, so I opened a boutique fitness studio there and my husband has a charter business in Orange Beach.
My business is CORE Studio. It offers a variety of group fitness classes with an emphasis on power yoga so clients can have a low impact yet high intensity workout balancing the mind and body connection. BARRE, yoga, and suspension training classes are among those offered from 5:45am-5:45pm. All the extensive training I've subjected my body to over the years led me to the path of yoga which will be my exercise of choice from now on!
Mitchell College has had a lasting impact on me. The education I received prepared me for exactly where I am – an owner of a growing business. I'm thankful to be in the area still having South's resources close by.