Ask the Expert from the MCOB Executive Advisory Council – Real Estate is on the Move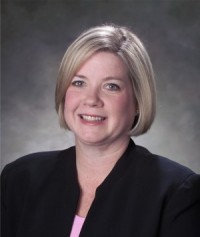 Real estate is on the move. According to the National Association of Realtors, 2015 has been the best year for real estate sales since the recession. Pent up demand for housing is emerging as a result of sustained job growth and increased home values across the nation. Many buyers and sellers are deciding that the time is right for a change, and are actively looking to make a move.
Looking back at the post-recession market, credit was extremely tight, foreclosures were rampant, and inventory was abundant in both the new and existing housing sectors. These factors culminated in a comprehensively depressed housing market. Fast forward to 2015, credit is now more readily available, the foreclosure market is greatly diminished, potential buyers are saving again for down payments, and new and existing homes are selling quite well. The National Association of Realtors predicts a continued increase in 2016 for home sales.
Presently, there are two predominate concerns currently facing the real estate industry: interest rates and supply. Since the recession, the Federal Reserve has made a concerted effort to hold down short term lending rates for an extended period. As the economy improves, the Federal Reserve will make a move to increase interest rates. An increase in mortgage rates could have a negative effect on the market. But even with a slight increase, the rates should remain very favorable. Compounding this, the increase in home sales of the recent year has resulted in a reduction of available inventory. As sales continue to improve, the market will move from the Buyer's market of the past few years, overloaded with inventory, to potentially, a market with even more vigor and markedly less available product. This lack of supply could possibly slow down the overall pace of the current expansion in the real estate market.
The good news is that the market is on the move. Economic indicators are strong. Repeat buyers are on the increase. Consumer confidence is returning. Median prices are increasing. Millennials out number Baby Boomers, and Millennials are entering the market place as potential buyers. Consumers are engaging Realtors to assist them in listing and selling their properties. Overall, home ownership is still valued as a good investment, and the market continues to move in the right direction which is great for the health of our economy.
by Melissa C. Morrissette, LLB&B Inc. Real Estate, Mobile