Alumni Spotlight: Jason Saulters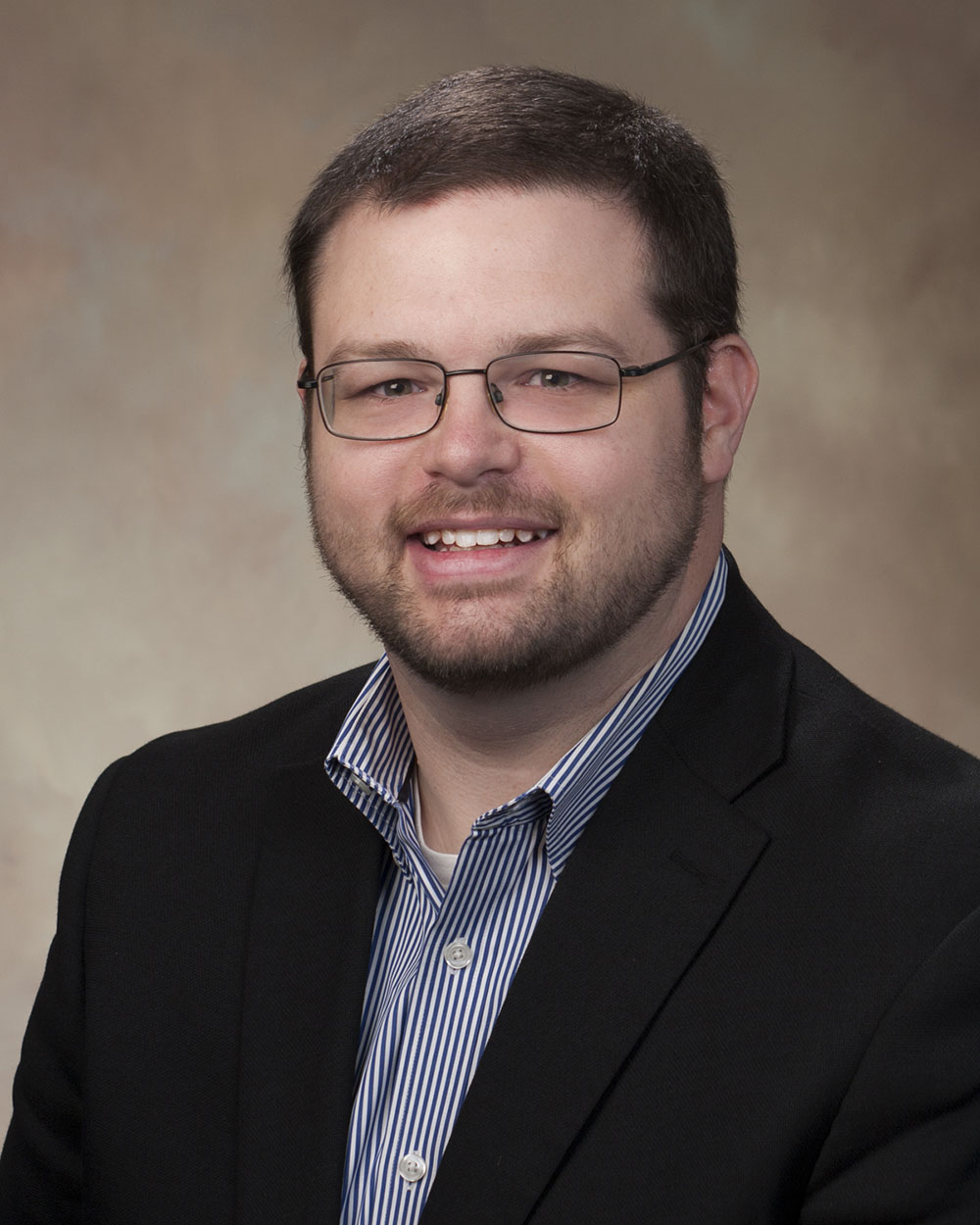 Although you won't find Jason Saulters in the classrooms of South any longer, you may find this alumnus fishing or enjoying all the great outdoors has to offer! When he is not fishing, reading, and writing, he enjoys coaching sports and participating in all of his children's activities. And the activities of his family definitely fill his schedule – he and his wife have six children. A current resident of Daphne, AL, he enjoys spending time with his family. He is known as a "diehard Alabama fan", but always has a place in his heart for USA. Jason serves on the Accounting Advisory Board for USA, as well as on the National CPA Council for ADP.
A great insight Jason shared was the importance of down time in our lives. We can be "busy" and miss the most important things. Or simply fail to slow down longer enough to reflect. He says that he is "grateful for the moments of white space" in his life.
Saulters chose South because the school showed interest in him academically, they were nearby, many of his friends and family attended, and it was a growing institution. He said that the "geography, campus growth, campus amenities, etc." were the main features of South that stood out to him.
When asked about his experience at South, he said that "The student life was what I expected, and I had a great time." The first year created "a lot of wonder and provoked thought" as he tried to dial in exactly what he wanted out of college, and what path he would take. Once in MCOB, the focus became more intense and the path much clearer.
The MCOB program stood out to him because "The professor availability, the collaboration of all programs, the ratio of students: professors, the tight knit relationships with staff/ professors, and the focus on student's successful futures." He graduated undergrad in 2005 in Accounting and worked through the MACC program until he was eligible for the CPA Exam. He then decided to not finish the MACC to focus on his career. He went straight into the workforce, immediately finding his passion.
Currently, he works at Horne LLP Mobile office as the Partner in Charge of the Franchise Services practice. They serve franchisees as an outsourced accounting solution including compilations, payroll, accounts payable, tax services, small and middle market consulting. They ultimately serve as a remote Chief Financial Officer for their clients. He has clients all over the United States, which is responsible for and serves around 115 employees throughout five different regional offices.
As his career has evolved, he believes that he "started with humble beginnings, not focused on internships and networking, not focused on career guidance, and not having a plan after graduation." He spent several months prior to graduation job hunting, was not having any early success and was even rejected several times before he landed at Horne. "I was actually on my way out the door one morning to get an hourly retail job when I got the call." In June of 2005, he was offered an Associate position at Horne; he accepted. From that day, he realized the importance of hard work in a career. And work hard is what he did, always focusing on just getting better every day. He has always remained loyal through the good and bad and has a sense of ownership in working at Horne. "I think loyalty and commitment allowed me to have a faster track to ownership and being a partner. Public accounting allows for so much opportunity empowerment, creativity, and growth." South gave him the skills and hard work gave him the success.
His advice to students would be to "Really enjoy being a student first and foremost. Secondly, focus on a career path that you have a passion about, or that ties into your passion; but be smart about it." He admits that he dislikes accounting, but he loves business advisory, management, and ownership. "I had all intentions of a Business Management degree, but I'm so thankful for my first advisor at the MCOB, who guided me to pick a niche, not a general business management degree. After talking through it and being smart, I narrowed my focus down to Accounting or Finance. He told me that with my passion for business ownership, an Accounting degree would be handy as it is the backbone of all business." So, he picked accounting and didn't love it. But he loved what it could do for him and how it supplemented his passion. It was an important step in the journey. A necessary step.
When he joined Horne, he found that helping franchisees with their businesses energized him. He grew close to his clients, learned through their experiences, and had fun along the way. "Accounting is not my passion, but it has been the platform I've utilized to do something I truly enjoy. So, don't be shortsighted on your vision and path."
"Finally, whatever you do, be a student of the technology, innovation, and trends shaping your industry and career path. Technology is moving at a rapid pace, especially in business application. If I had it to do over again today, I'd align my path with supplemental technology skills. Lastly, know that work ethic, relationships, commitment, and a growth mindset are highly valued wherever you end up. Don't forget these important traits."