First Secretary of the Cuban Embassy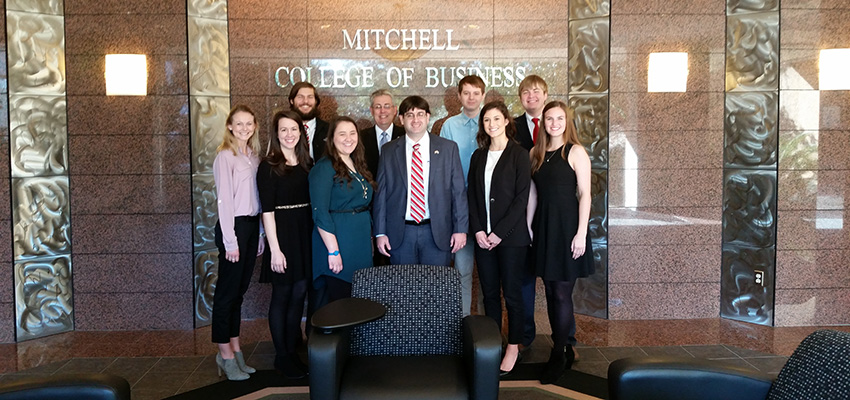 In February, the Mitchell Scholars met with Miguel Fraga, the First Secretary of the Cuban Embassy in Washington. Mr. Fraga is Cuba's second-highest ranking diplomat to the United States. The visit was a part of a three-day visit to the University and the city of Mobile.
Mr. Fraga shared his hope for the continuing thawing of relations between the island nation and the United States. He cited the signing of the foreign trade agreement permitting commercial flights between the U.S. and Cuba earlier in the week as proof of the change. He also told the Scholars about the approval for a Alabama tractor company to begin operations in his country. Mobile and Havana are sister cities; it is expected that Mobile (and Alabama) will be key participants in future trade opportunities.
The cities share a long history; the people of Cuba were first introduced to baseball from exchange students from Cuba studying at Springhill College in Mobile over 100 years ago. Except for recent developments, the two countries have had little trade and exchange for over 50 years. Despite the recent history, Mr. Fraga has high hopes for a strengthening of ties between the two countries.