Snap Shots
Each month this new area will feature "snap shots" of happenings in and around MCOB.
Move-in Day was almost a washout! (August 13)
Dean Wood, Associate Dean Icenogle, Department Chair Gillis, and SHRM Students, Emma Fairbanks, Jordan Brown, helped students move into the Beta dorms.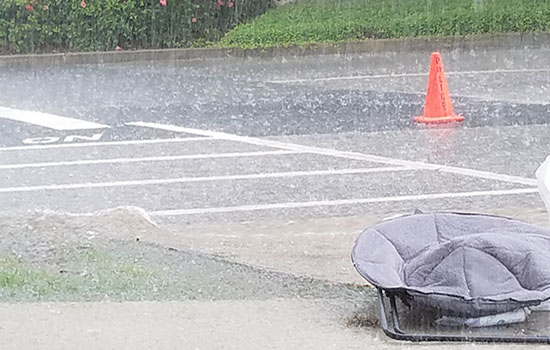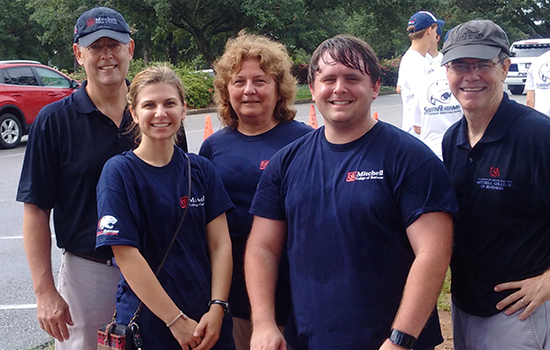 Convocation featured MCOB Students and an Alumnus (August 15)
This year USA welcomed 1,160 new freshman at the second annual Freshman Convocation. The three featured speakers included two MCOB students Kyle Allen and Josh Crownover and Alumus Emily Jerkins. Each spoke about their experiences at USA and encouraged the freshman to take advantage of the many opportunities that USA has to offer.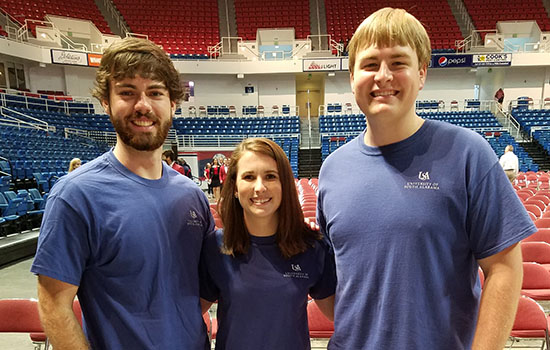 Doughnuts with the Dean (August 16)
Each semester during the first days of class, students are treated to doughnuts, coffee and juice and have an opportunity to visit with Dean Wood and other faculty. This semester the event introduced the new MCOB t-shirts, with the slogan, "Someday you'll work for us." The shirts were a big hit with the students.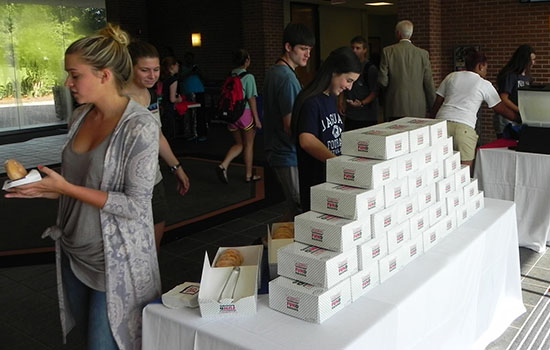 First Tailgate of 2016! September 10
Al Chow, Clint King, Craig Sherman, and others roasted a pig for the first MCOB tailgate of the season. Faculty, staff and families all enjoyed event.