Snapshots
Beta Alpha Psi Outreach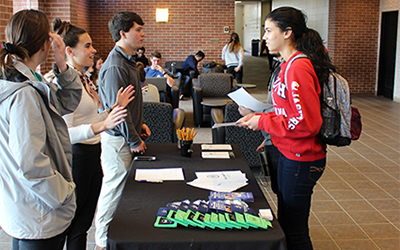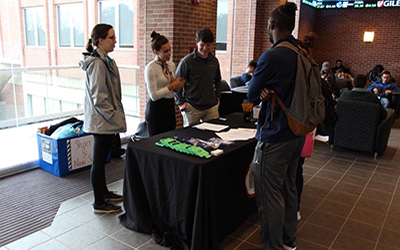 Students learn more about careers available in accounting at Beta Alpha Psi's first outreach activity.
---
Martin Luther King Day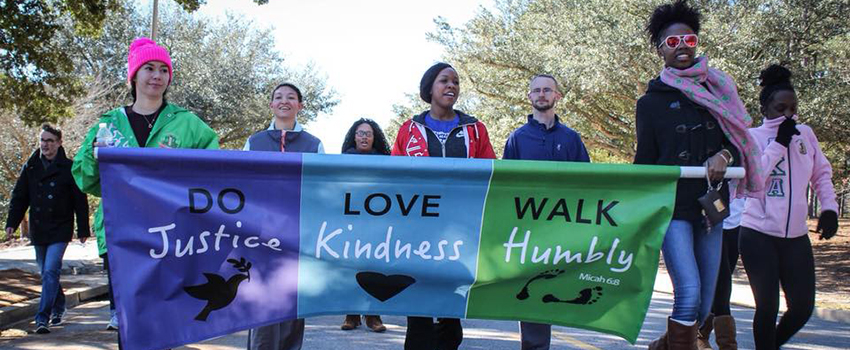 University students, staff and their families are participating in three days of events commemorating Dr. Martin Luther King Jr., including a community cleanup and the First Light Unity Walk.
---
Project Homeless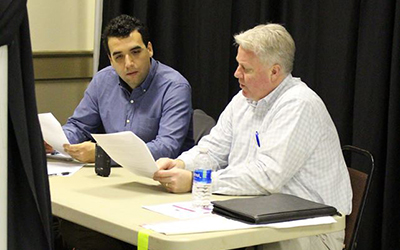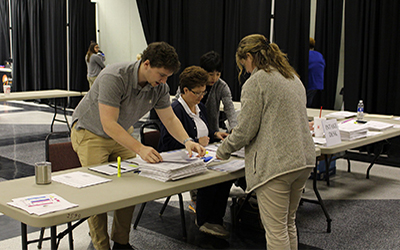 MCOB students and faculty volunteered at the service event Mobile Project Homeless Connect. This event provides services like legal assistance, dental and vision screening, access to housing and other resources to those who are homeless.
---
Austal Career Day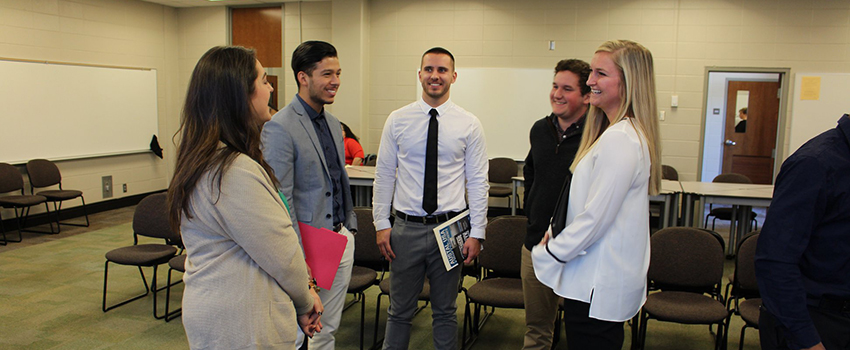 Students interested in starting a career or pursing an internship at Austal met with representatives at Austal USA Career Day.

---
Australian Study Abroad
The inaugural Australian study abroad program was invited to dinner at the home of MCOB alumna Theresa Bronold Howarth, featured in the Spring 2017 issue of the Mitchell Magazine (pp. 10-11).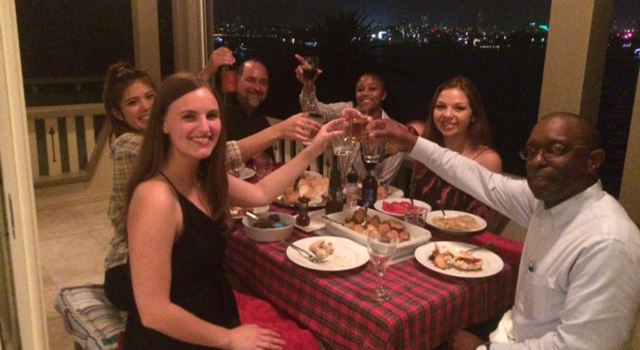 The photo shows our class dining on the balcony of her home overlooking Sidney Harbour.
Theresa and her husband John were very gracious hosts. They shared considerable advice regarding career management. One underlying theme of the evening was that you can go anywhere with a degree from the University of South Alabama's Mitchell College of Business, especially if you work hard, aim high and manage both opportunities and challenges.