Snap Shots
Dr. Joe Hair hosted a Mardi Gras party for the DBA students
Dr. Joe Hair hosted a Mardi Gras party for the DBA students at his home on February 25. Pictured below is Dr. David Walman in the mask, Professor of Management, Arizona State University enjoying time with MCOB Doctoral Students: (left to right - Steven Travers and wife Ara, Raj Mitra, Chad Marshall).
---
Mitchell Ambassadors were thrilled to meet Dr. Stuart Diamond during his visit to MCOB in February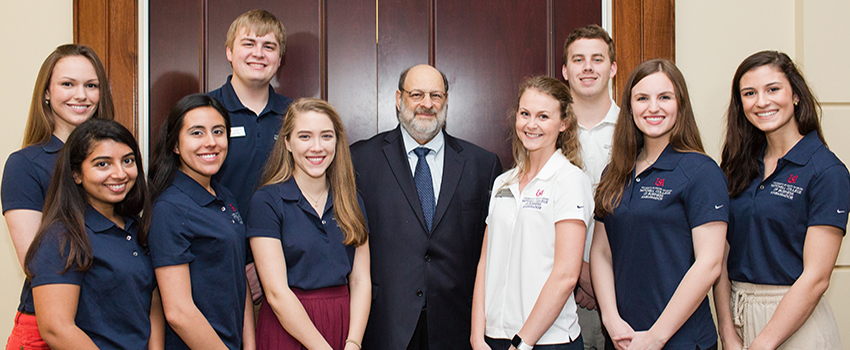 ---
Raising Students' Awareness of Financial Issues
In collaboration with the Mitchell College of Business, Jana Stupavsky, Assistant Director of the Center for Real Estate and Economic Development, recently organized and launched the Smart Personal Finance Series. Although the seminars are currently offered to USA students, the Center plans to offer them to a variety of community audiences including professional groups, area schools, Boys and Girls Clubs, and residents of public housing operated by the Mobile Housing Authority.
To encourage more students from across the University to learn more about personal finance, the Center will repeat the seminars at the Student Center at 1:00 p.m. on March 28 and 29, respectively. "For more details, please visit the Events section at southalabama.edu/creed."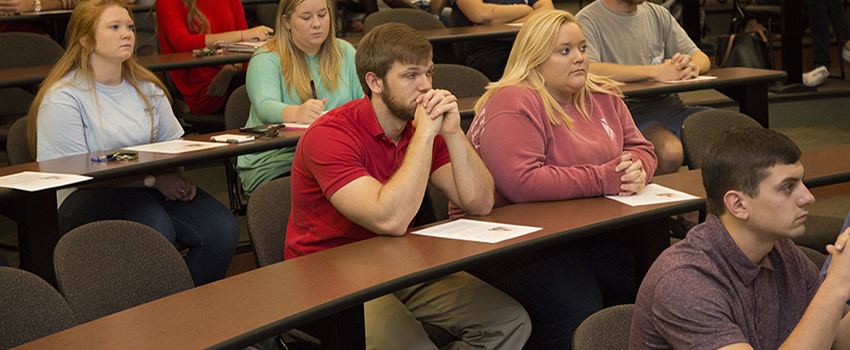 ---
PREP Workshops
In February, Dr. Sonya Clark, PREP Director, conducted two professional development workshops for students:
Powerful PowerPoint Presentations Workshop – "Are you in need of help or a refresher on how to create better PowerPoint presentations? Presentations with pictures, graphics, video, and music are more engaging and memorable." Presented by Michael Baker, MBA Student and Graduate Assistant.
Internship Experience: Darcy Bross and Victoria Huckabee shared their experiences of obtaining and maintaining business internships. They answered questions from a student's perspective and gave advice to students looking to enter the workforce.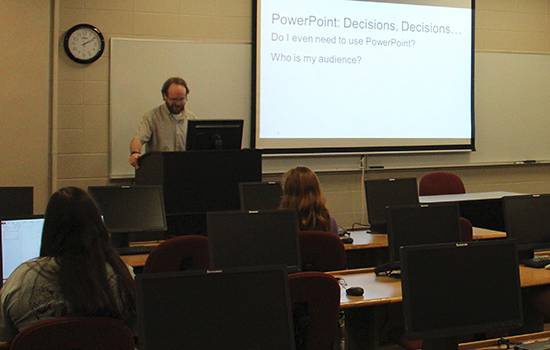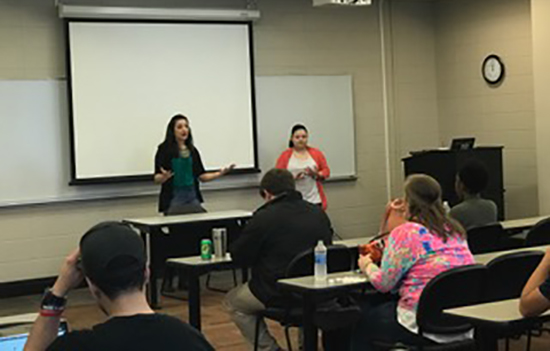 ---
---
Alabama DECA Conference
Alabama DECA held their annual State Career Development Conference in Birmingham in February. The conference titled, "Own Your Future" State Career Development Conference attracted high schools students from across the state to hear national speakers to speak with college recruiters. Dr. Sonya Clark represented the MCOB at the conference.