Snap Shots
Alumni photos
Mobile alumni gathered together at Moe's Original Bar B Que - Mobile, Alabama to celebrate the 50th Anniversary. It was also a time to catch up with old friends and meet new ones. Share your photos from your local alumni event!
Brent Barkin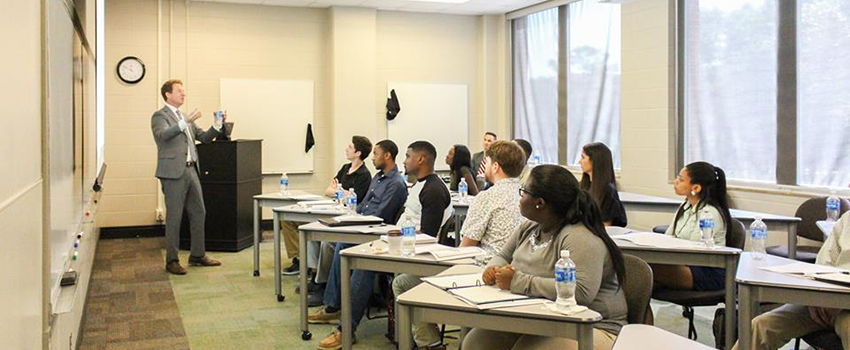 Special thanks to G. Brent Barkin, president and CEO of Shoe Station, for stopping by and speaking to our students about retail management as part of the Retail Certification Program.
Meet the Firms
During Meet the Firms, students met with different representatives from accounting firms in the surrounding area. It was a chance to network and learn about potential job and internship opportunities.
Women's Forum

Having been previously inspired at the 2016 Women's Forum, Dr. Sonya Clark and some of our Jags attended the 3rd annual Women's Forum hosted by The Community Foundation of South Alabama in downtown Mobile. The topic was Empowering Today's Women with keynote speaker Juanita D. Duggan, president and CEO of the National Federation of Independent Businesses (NFIB).
The forum was presented by the Poarch Band of Creek Indians and The University of South Alabama.
Get Connected Day

Get Connected Day is an event where students get the chance to interact with faculty and staff outside of the classroom in a fun and relaxing environment. They also learn about all of MCOB's student organizations that are available to join.
PREP Resume Building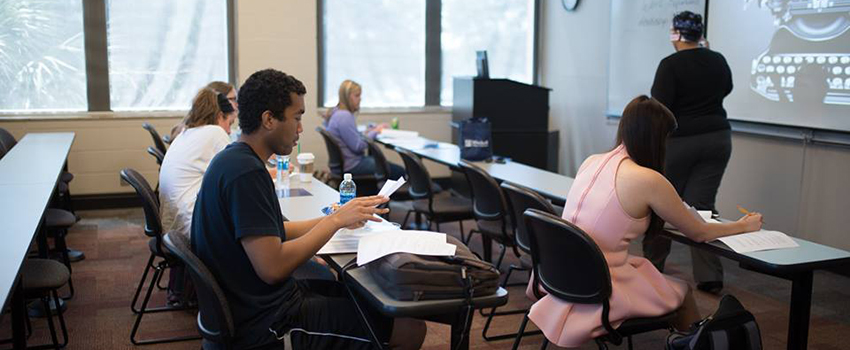 Students learn how to craft a resume that best represents them at PREP's Resume Workshop.
Beta Gamma Sigma- Faculty of the Year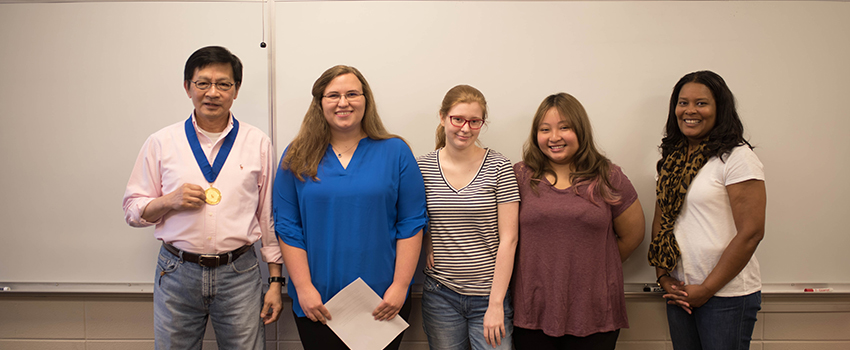 Dr. Ko Hsu is chosen as the Mitchell College of Business Faculty Member of the Year for the 2015-2016 Academic Year by Beta Gamma Sigma.