Speed Networking Connects Entrepreneurs Across the University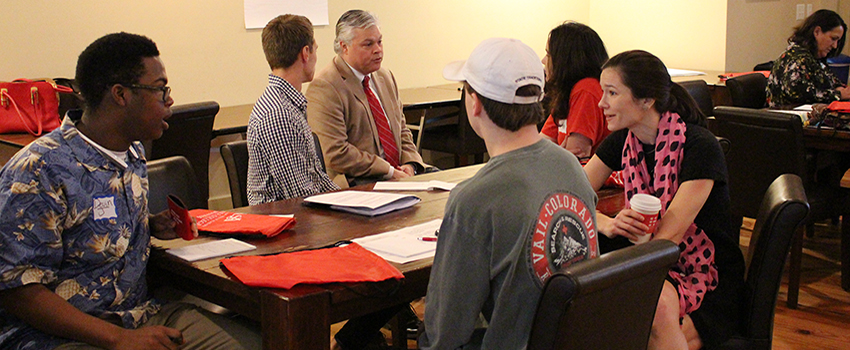 The Melton Center for Entrepreneurship and Innovation hosted a "speed networking" event, Tuesday, February 7, to promote intercollegiate cooperation for the upcoming Coastal Venture Competition. Students from across campus were invited to get to know each other and to talk about their business ideas in a fun and exciting environment. Students were paired up to talk to each other for five minutes (similar to speed dating) so that they could determine if they wanted to work together on a business idea for the competition. After the "speed networking" portion of the event, students were treated to delicious chicken sandwiches and assorted chips and cookies. While noshing, students were free to have longer, less structured conversations with other students, faculty, and the Melton Center board member mentors.
Several students attended and made much needed connections. The Melton Center plans to hold more networking events this semester, as well as instruction sessions for entering and competing in what's called "Boot Camps." Information on upcoming events to support students in the Coastal Venture Competition can be found here: https://www.southalabama.edu/colleges/mcob/mcei/coastalventurecomp.html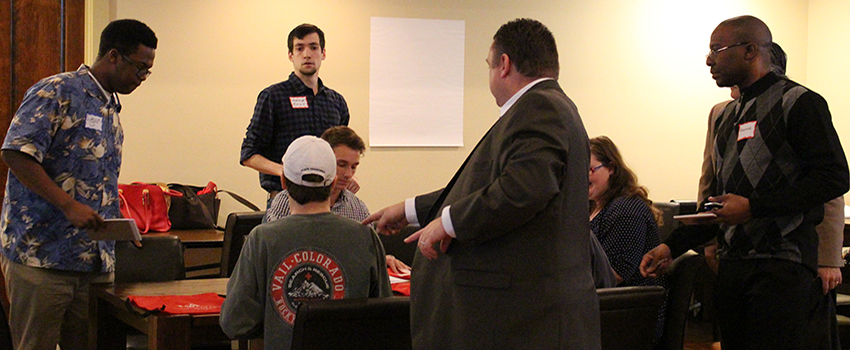 The Coastal Venture Competition is a two-stage competition for USA students and their partners. In stage one, students submit a short video about a business idea they are working on. Melton Center faculty and board members will then work with students to prepare them for stage two. In stage two, students will prepare a business pitch deck and a full presentation. The top four students or student teams will present their plans live on April 7, here in the MCOB in front of judges and an audience. $12,000 worth of prizes will be awarded.
For more information visit https://www.southalabama.edu/colleges/mcob/mcei/coastalventurecomp.html or contact Dr. Thomas Nelson at thomasnelson@southalabama.edu.
Contributed by Dr. Thomas Nelson