MCOB Student Professional Organization News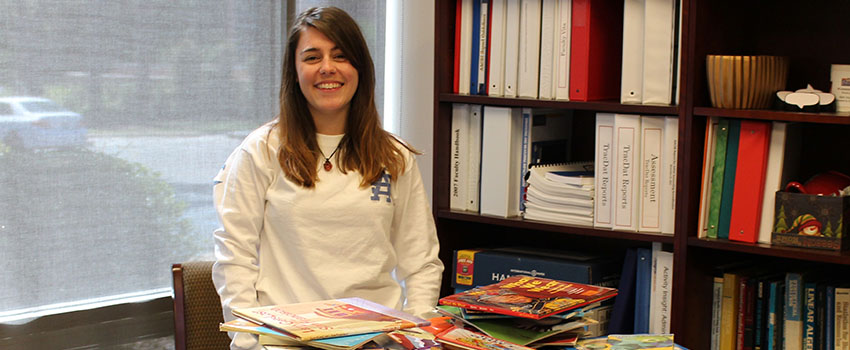 Maranda Baker, SHRM Officer, with books collected in the Chapter's book drive for Boys and Girls Clubs.
The MCOB Chapter of Bata Gamma Sigma earned the High Honors Chapter Certification. Beta Gamma Sigma is the international honor society serving business programs accredited by AACSB International. Dr. Pennywell and Dr. Swofford are the chapter advisors. We will be expecting exciting things from the newly reformed organization.
During the summer the FMA student club was awarded Superior Chapter for the year 2015-2016. Less than 5% of FMA chapters across the country receive this award and the FMA in the MCOB has now earned this recognition for 10 years in a row. Dr. Ken Hunsader is the faculty advisor – GO FMA!
The Society for Human Resource Management (SHRM) Student Chapter was awarded the Superior Merit Award for the 2015-2016 year. This is the highest annual award given to student chapters by SHRM. It recognizes outstanding activities and projects by student chapters. – We LOVE HR! Dr. Treena Finney is the Chapter Advisor.