Alumni Spotlight: Melanie Sumerlin, MBA 2011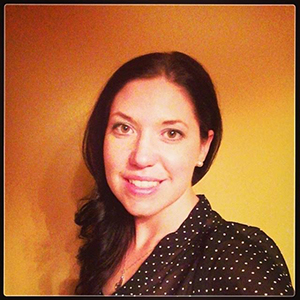 Over the past 13 years, my personal and professional history have been strongly intertwined with the University of South Alabama and its academic programs. I came to USA in 2003 from Dothan, AL to begin my undergraduate studies, which focused on international relations and foreign languages. After I graduated in 2007, I began teaching foreign language and political science courses at a local high school in the Mobile area. While I enjoyed many aspects of the opportunities and challenges associated with teaching, I had always wanted to use my knowledge of international relations to work for a multi-national corporation, but at the time, I lacked the strong business background needed to land such a position.
After two years of teaching, I enrolled in the MCOB's MBA program in 2009 and was awarded a graduate assistant position in the MCOB Dean's Office. The assistantship provided me with a number of wonderful opportunities to work with faculty on research projects and also the ability to help start and launch the MCOB's online lecture podcasting program through iTunesU. The MBA program itself offered our entire cohort a world‐class educational experience. In addition, the professors in the MBA program provided us with rigorous course requirements that aligned well with the skills needed to succeed in today's job market. After completing my MBA in 2011, I stayed on staff at the MCOB as an instructor and took on more responsibilities with the systems administration portion of the College's online teaching initiatives. While I enjoyed being an on-going part of the MCOB, I was still looking for the right opportunity at a multi-national corporation where I could hone my newly acquired business skills.
In 2013 I saw a rare opportunity with an international firm in the Mobile area and applied for a Capital Projects & MRO Procurement position with INEOS Phenol, a high-volume commodity chemicals manufacturer that produces acetone and phenol. INEOS is a privately held, originally British organization that's now headquartered in Rolle, Switzerland. The MRO opportunity was a perfect fit for my background of international relations and business. In this role I'm able to actively contribute to INEOS's supply chain by commercially approving suppliers, writing contracts and supply agreements, and procuring goods and services in the best economic conditions possible. My current position has grown to incorporate multiple sites in the U.S. and allows me to work across business units and divisions of the company. These opportunities to grow have been at times challenging, but also incredibly rewarding and I find myself often referring back to ideas and concepts that were instilled in me through the programs at USA. USA and the MCOB have had a lasting impact on my career and I'm grateful for their wonderful academic programs and faculty members.
Melanie H. Sumerlin, MBA
Procurement Agent - CAPEX & MRO
INEOS Phenol, INEOS Americas LLC