Student Spotlight: Courtney Williams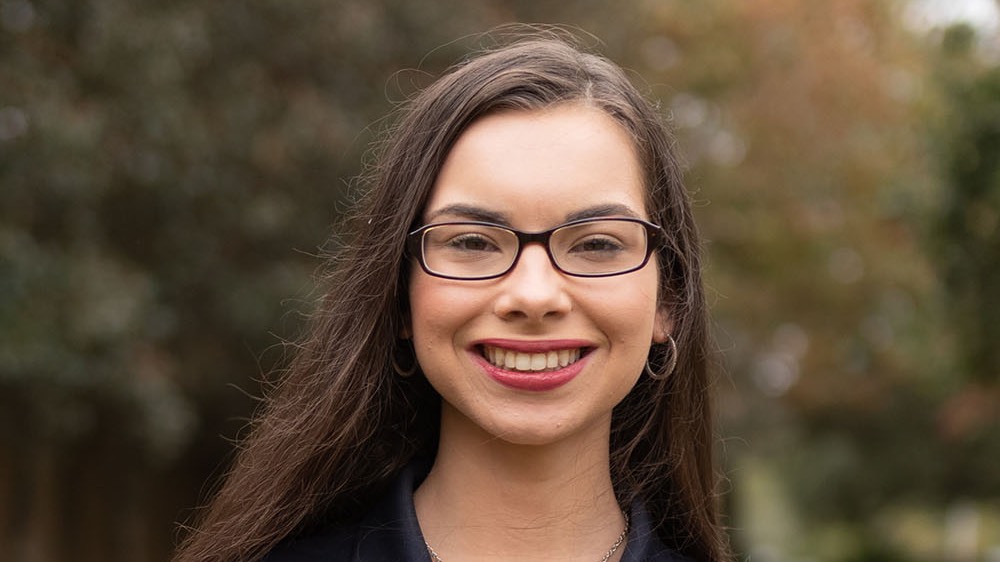 Hello, my name is Courtney Williams! I was born in Mobile, Alabama and I moved to Spanish Fort, Alabama at the age of 12. I love the area and I count it as a blessing to live here. I am a Management major with a concentration in Human Resources.
I have a very diverse education background that is made up of a private elementary school education, a public middle school education, and a virtual high school education. I started attending Baldwin County Virtual School in the tenth grade. The program was in its beginning stages when I started attending there and now it has grown into its own school. While in high school I served as a Baldwin County Virtual School Ambassador speaking with Baldwin County Board of Education members, hosting open houses for prospective parents and students, and serving in the community.
Growing up in Mobile and the surrounding area I attended South Alabama sporting events and I had been on the campus as a guest for different events. Every time I was on campus I was always in awe of its beauty and its community. I knew that it would be one of the colleges I would consider for my higher education. When I toured the University of South Alabama and the Mitchell College of Business during my USA Day, South felt like home. The Mitchell College of Business was made up of brilliant, kind students, opportunities for growth, learning, and experience, and highly-qualified faculty that genuinely cared about the students and the future of the college. That day I knew that I was going to be attending the University of South Alabama in the Fall of 2017.
The University of South Alabama has provided me with so many opportunities since day one. My first year at South was filled with growth, community, and making my mark on South Alabama. In the Fall of 2017 I began serving as a member of First Year Council. During this time, I had the opportunity to connect with freshmen and first year transfer students, work with SGA and other campus organizations, serve the Mobile community, and grow as a leader. I traveled to Montgomery, Alabama for Higher Education Day 2018 with the Student Government Association. My first year at South was amazing, and I look forward to the next three years.
Today, I am serving as a Mitchell College of Business Senator and as a Mitchell Ambassador. I am interested in serving my peers, hearing their concerns and desires, and making sure each MCOB student has the best experience possible.
The Mitchell College of Business has already in my short time offered me so many opportunities. In December of 2018 I will be traveling to Australia with fellow MCOB students and faculty to learn about business in the Asia Pacific. I am very excited for this opportunity! In my professional development classes I have been challenged and encouraged to connect with professionals in my field of interest, taught how to create a resume, and taught what businesses expect from employees. Each day I am amazed at the amount of opportunities that MCOB has made available to me and my peers and I am thankful for them.
After graduation I plan to attend law school and to work in corporate law. I am at ease and confident knowing that when I graduate from the University of South Alabama Mitchell College of Business that I will be prepared and that I have an institution behind me that cares about my future and is willing to help me.