Jag Band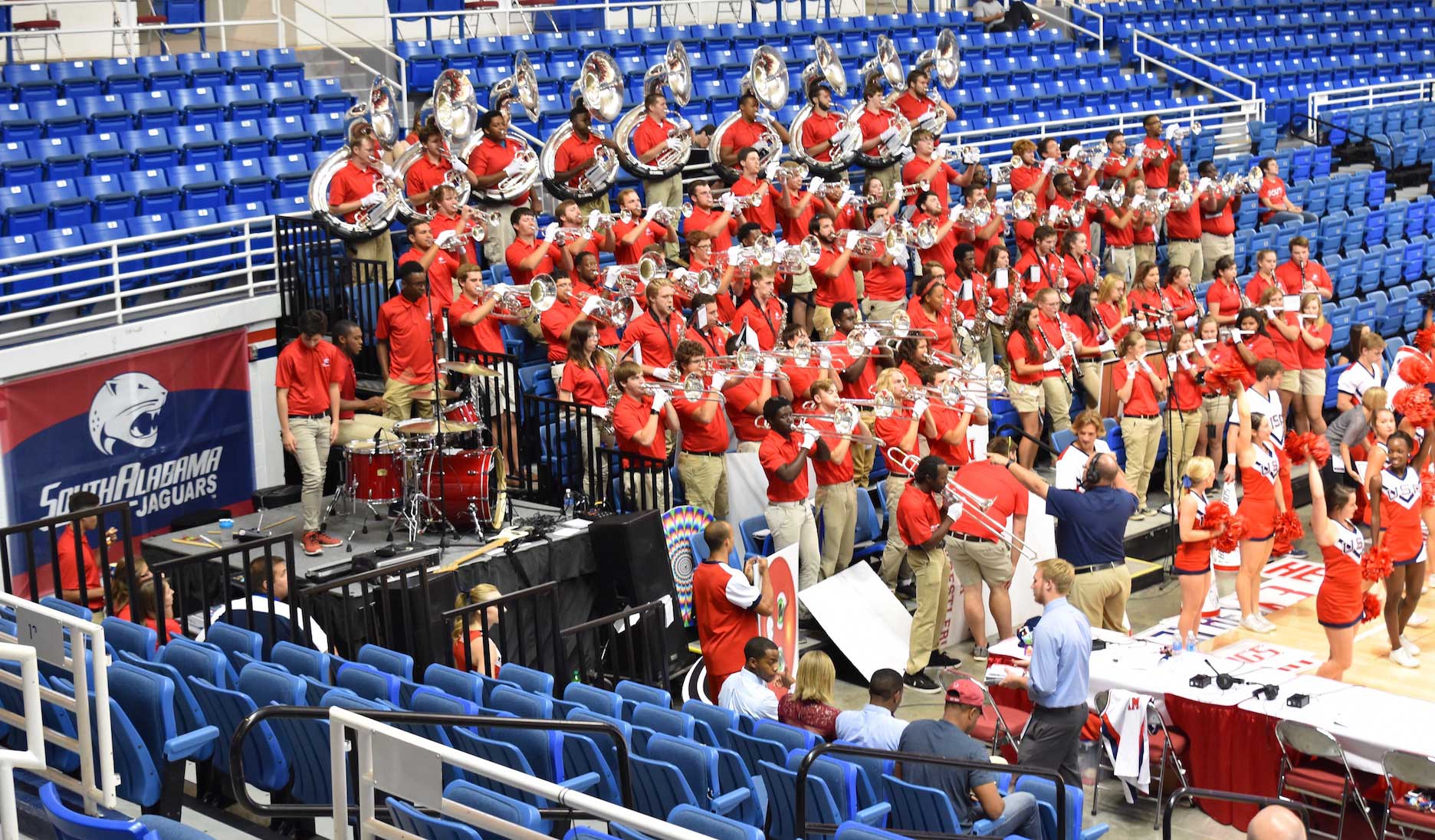 The USA Basketball Pep Band, the "Jag Band", plays at all men's and women's basketball home games in the state-of-the-art Mitchell Center. In addition, the pep band travels to all Sun Belt Conference and NCAA tournament games. The Jag Band is two, 41-member ensembles, that provide music and raucous energy to help create a great home court advantage for Jaguar Basketball. All ensemble members receive a spring semester stipend of $1000.00 for their time and energy. The Jag Band also utilizes two sound engineers and two equipment managers.
Auditions for the Jaguar Pep Band are open each fall to the members of the Jaguar Marching Band. The Jag Band is overseen by
Dr. Will Petersen
, Director of Bands.
Jag Band 2021 Composite Schedule