South Alumnus Selected as Bloomberg Public Innovation Fellow
---
Posted on August 22, 2022 by CEPS
CEPS
---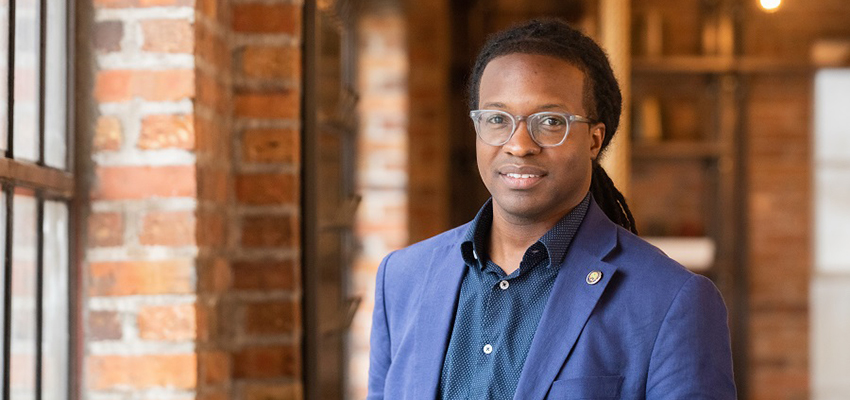 ---
The below copy was originally shared by the Bloomberg Center for Public Innovation at Johns Hopkins University.
Terrance Smith, who earned a bachelor's in interdisciplinary studies and master's in instructional design and development at the University of South Alabama College of Education and Professional Studies, recently joined the Bloomberg Center for Public Innovation at Johns Hopkins University after most recently serving the City of Mobile as their innovation director.
Smith led an Innovation Team (i-team) that has drawn local praise and national accolades for deploying innovative approaches to improving quality of life for the community. Terrance is also the founding director of the Mayor's Office of Strategic Initiatives, which now houses the Mobile Innovation Team and Datacenter and he serves on the Leadership Alabama Commission on Race and Equity.
Terrance and the Innovation Team's trailblazing work has been recognized by Fast Company for reducing the number of blighted properties in Mobile by 53 percent. That work also led to transformational legislative change in Mobile and the state of Alabama, national research on alternative strategies for addressing vacant and abandoned properties, and inspired new models for cities across the U.S. who are fighting the harmful impacts of widespread property vacancy and historical disinvestment.
Terrance was named one of six "CityLab Innovators to Watch" by Bloomberg Cities, and Mobile Bay Magazine named him one of Mobile's Top Forty Under Forty.
As a native of Mobile, Terrance has deep-rooted connections to Mobile County and the surrounding area. He pours himself into fostering community growth by mentoring local youth, serving as a board member to several organizations, and building relationships with local, national, and global leaders to help blur the line between officials and the people that they serve.
As our new Bloomberg Public Innovation Fellow, Terrance will lead research to help public innovation leaders, communities, and contributors across the globe better capture emerging opportunities that advance equity and improve the quality of life for people.
---
---