Medical Alumni Association
Medical Alumni Reunion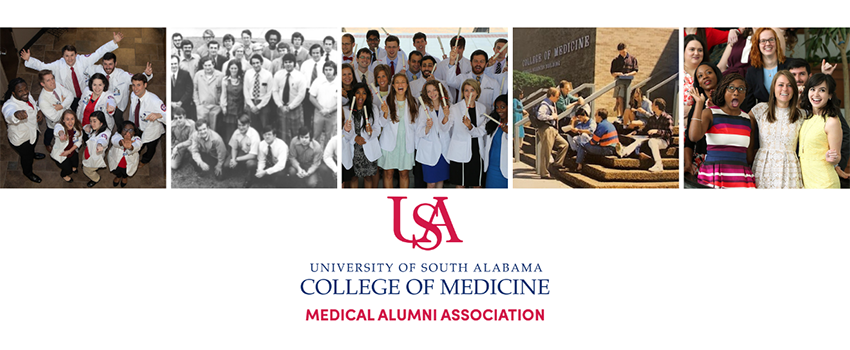 The Medical Alumni Association is pleased to invite all USA College of Medicine alumni to spend a relaxing weekend reconnecting with friends, colleagues, and faculty while enjoying an array of engaging educational programs, leisure activities and sunsets at the Grand Hotel. Please register below and if you have any questions, call (251) 460-7369 or email medalum@southalabama.edu.
Register Now for Medical Alumni Reunion
The University of South Alabama Medical Alumni Association (MAA) was established with the mission to create and maintain a beneficial, lifelong relationship between its alumni physicians and the USA College of Medicine (COM). This mission is realized through activities that support the professional advancement of our alumni membership and activities that enhance medical education.
Get involved with fellow College of Medicine alumni, faculty, staff, and students by connecting with the USA MAA. Upon graduation from the USA College of Medicine, all alumni are considered members of the Association and active members are those who pay their Annual Membership dues yearly or commit to the Association as a Lifetime Member. Additionally, the Association offers an Associate Membership for those who are affiliated with COM either as a current or retired faculty or staff member as well as a Resident Membership for current USA Health Residents.
Explore this website to learn more about the Association and how to get involved in supporting the MAA's mission to enrich the lives of your fellow alumni and currently enrolled COM students.