Basic Medical Sciences Ph.D. Graduate Program Overview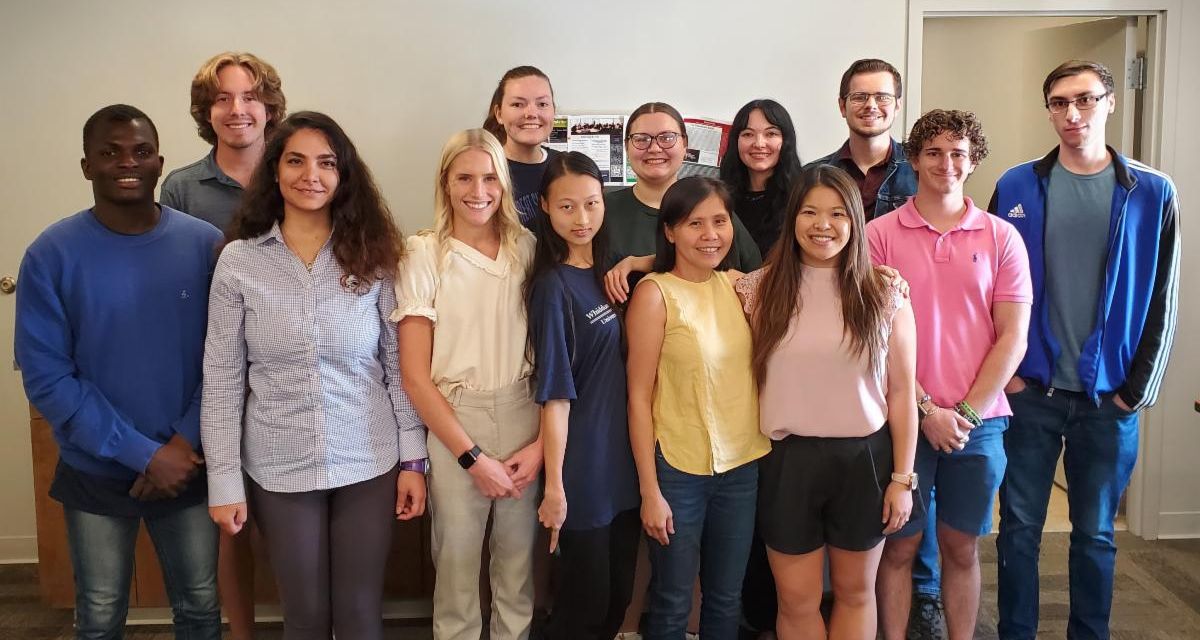 Welcome to the Basic Medical Sciences (BMS) Graduate Program at the University of South Alabama (USA) Frederick P. Whiddon College of Medicine. Here at USA, we believe a PhD is not just a degree, it's a gateway to discovery, impact, and change. Hence, we are committed to training the most well-rounded and highly motivated scientists to take on the challenges of tomorrow. This includes pioneering new ideas and approaches in biomedical research and advancing medical breakthroughs through new discoveries, technologies, and treatments. Our graduates go on to pursue a wide range of rewarding careers in academia, industry, government, and beyond.
As an integrative and comprehensive program, we promote diversity and encourage students to apply their unique perspectives to become independent thinkers, life-long learners, and collaborative investigators. Our interdisciplinary curriculum emphasizes not only the assimilation of knowledge and skills but also creativity and problem solving. Our training program that includes lab rotations in the first year that allow students to find the mentor and environment that fit best for them. Our core training branches into five interwoven research Tracks: Cardiovascular and Pulmonary Biology; Molecular, Cell and Cancer Biology; Infectious Disease and Host Defense; Neuroscience; and Biomedical Engineering and Bioinformatics. These concentrations allow students to focus their training within critical research areas and obtain cutting-edge skills and knowledge from experts in the field. We are also dedicated to career building and targeting students' interests, proficiencies, and goals to real professional outcomes beyond their training.
Nestled along the beautiful Gulf Coast, the University of South Alabama is a dynamic hub of progress and purpose among friendly faces. Our collaborative environment in the USA Whiddon College of Medicine is second to none, with accessible, engaged, and highly supportive faculty and staff, and our USA Basic Medical Sciences PhD Program offers the ideal setting for bright and inquisitive minds to revolutionize the world through biomedical science. Come join us!
▼ Program Information
The doctoral program awards the Ph.D. degree in Basic Medical Science and is designed for students interested in careers in biomedical investigation.
The program provides training which can lead to academic careers in universities, medical institutions, or to a wide variety of research or administrative positions in government, non-profit or industry settings.
The program combines an interdisciplinary core curriculum, advanced coursework and original research, and is designed to give students a broad interdisciplinary base and flexibility.
The Basic Medical Sciences Program is organized around five tracks:
Cardiovascular & Pulmonary Track
Molecular, Cell, & Cancer Track
Infectious Disease & Host Defense Track
Neuroscience Track
Biomedical Engineering & Bioinformatics Track
Students have excellent opportunities for one-on-one interaction with faculty, the benefit of small classes, and excellent research training with nationally funded and recognized investigators.
All students in the Ph.D. program receive a competitive stipend for full-time study. This includes Alabama residents, out-of-state U.S. citizens or permanent residents, and international students. In addition, all students receive full tuition coverage and single coverage health insurance. Fees are the responsibility of the student. Loans are available from conventional sources through the University Financial Aid Office.
Mobile is a port city on the Gulf Coast with approximately 750,000 residents in the metropolitan area. Cost of living in Mobile is less than the national average. Abundant reasonably priced housing is available nearby the main University campus, which is located in a quiet, established residential area in western Mobile.

Year 1:
First Year Coursework (Fall, Spring, and Summer)
Complete 3 rotations in Fall and Spring
Choose a Mentor/Join a lab
Year 2:
Track specific advanced coursework
Begin dissertation research
Select a Dissertation Committee
Have the first dissertation committee meeting (continue every 6 months)
Year 3:
Dissertation Research
Continue dissertation committee meetings
Complete Qualifying Exam (become a candidate for Ph.D.)
Year 4-5:
Dissertation Research
Continue dissertation committee meetings
Defend Dissertation (approximately year 5)
▼ Curriculum
The first year core curriculum is a one-year interdisciplinary program. The two-semester series (IDL 580 and 581) in Fundamentals of Biomedical Science is designed to give students a broad didactic background in the fundamentals essential to advanced research training, ranging from biochemistry and molecular biology to mechanisms of human disease.
Fall Semester
Formal coursework:
IDL 580 -- Fundamentals of Biomedical Science I (8 credit hours)
IDL 577 -- Introduction to Research Methods (3 credit hours)
IDL 576 -- Literature Reports (1 credit hour)
IDL 594 -- Directed Studies Rotation (1 credit hour)
GIS 501 -- Responsible Conduct of Research (1 credit hour)
IDL 595 – Distinguished Scientist Seminar (0 credit hours)
Spring Semester
Formal coursework:
IDL 581 -- Fundamentals of Biomedical Science II (8 credit hours)
IDL 594 -- Directed Studies (3 credit hours)
IDL 576 -- Literature Reports (1 credit hour)
IDL 595 – Distinguished Scientist Seminar (0 credit hours)
Advanced coursework is determined by the track chosen by the student, along with recommendations made by the student's dissertation committee.
Major Professor
Choosing a major professor for graduate training is an important benchmark in graduate education. In the first year of the program, there are numerous mechanisms by which students can interact with graduate faculty: during orientation, during coursework in the interdisciplinary core curriculum, seminar series and journal clubs organized by research focus groups in the College of Medicine, the annual COM Research Forum, and informal meetings. Students are strongly encouraged to discuss potential projects and rotations with faculty early in this first year.
The research rotation is a critical part of this process: students will participate in three 8-week rotations designed to allow the student to explore research opportunities with potential major professors. Rotation schedules are coordinated by the Office of Research Education and Training in the College of Medicine. At the end of the first year, students should have come to an agreement with a BMS major professor. This choice of mentor determines the track affiliation of a student for the duration of their studies.
Dissertation and Dissertation Committee
Throughout a student's graduate training, progress is monitored via evaluation of academic standing. However, after core and advanced course work are completed, evaluation of progress in dissertation research becomes an important benchmark. To assist in this process, each student selects a dissertation committee in consultation with their major professor. The major duties of the dissertation committee are to foster the academic and research training of the student and to administer the closed defense of the student's dissertation work at the end of the student's doctoral training.
Academic standards for the Graduate School and the BMS Graduate Program are detailed in the Undergraduate/Graduate Bulletin. The BMS Student Handbook contains the policies on Advanced Coursework Standards, the Admission to Candidacy or Qualifying Exam, and the defense of dissertation process and appeals mechanisms which are specific to the Graduate Program in Basic Medical Sciences.
▼ Tracks
Biomedical Engineering & BioInformatics Track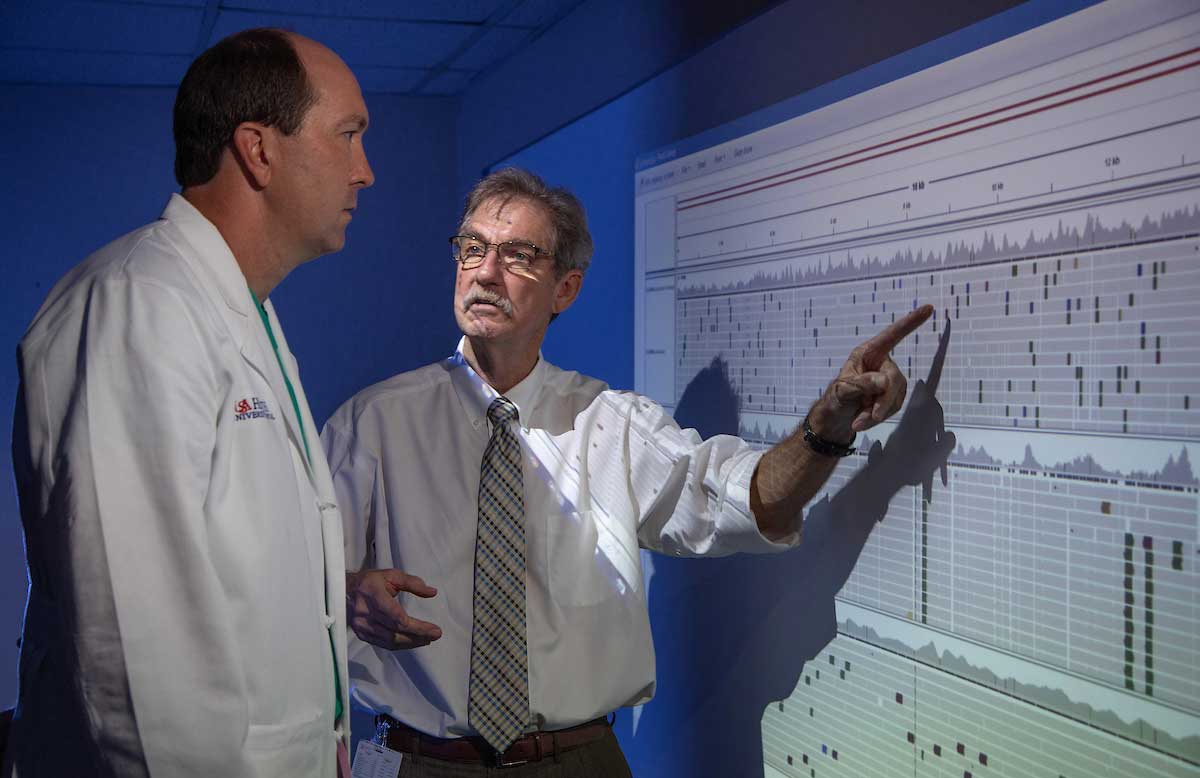 Cardiovascular and Pulmonary Biology Track
Infectious Disease and Host Defense Track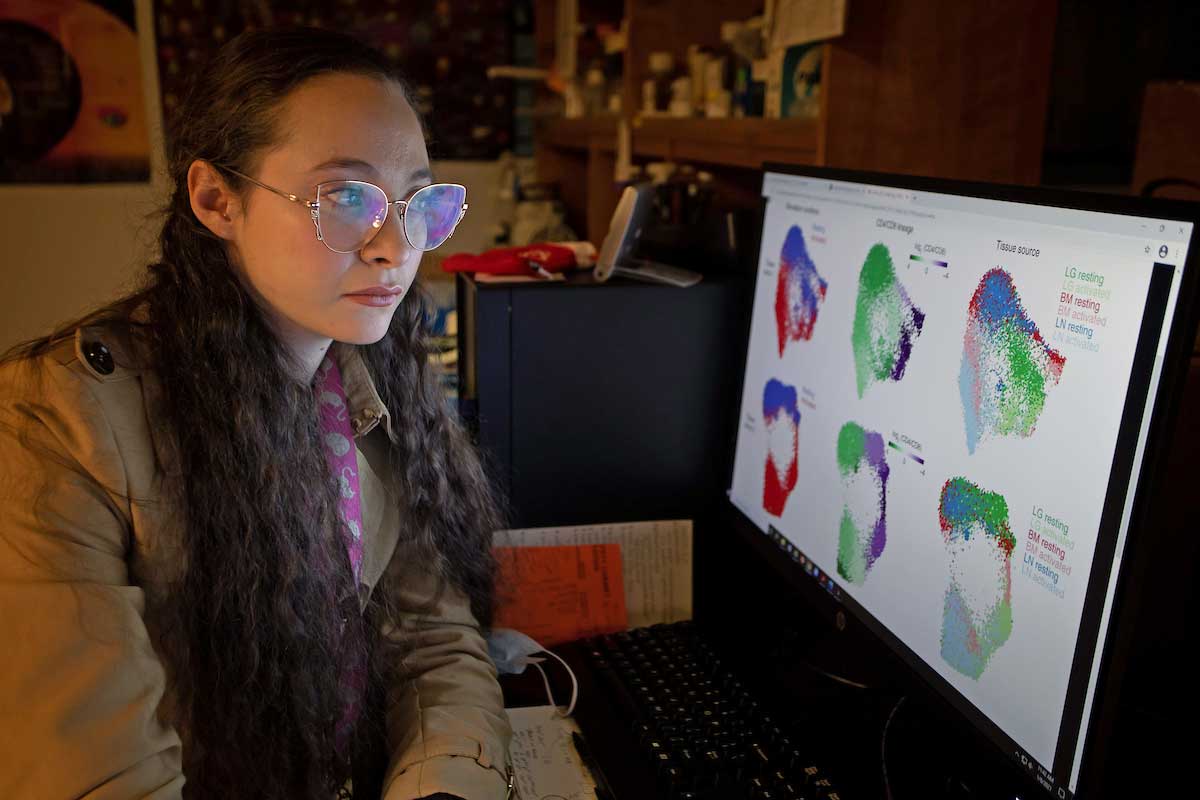 Molecular, Cell, & Cancer Biology Track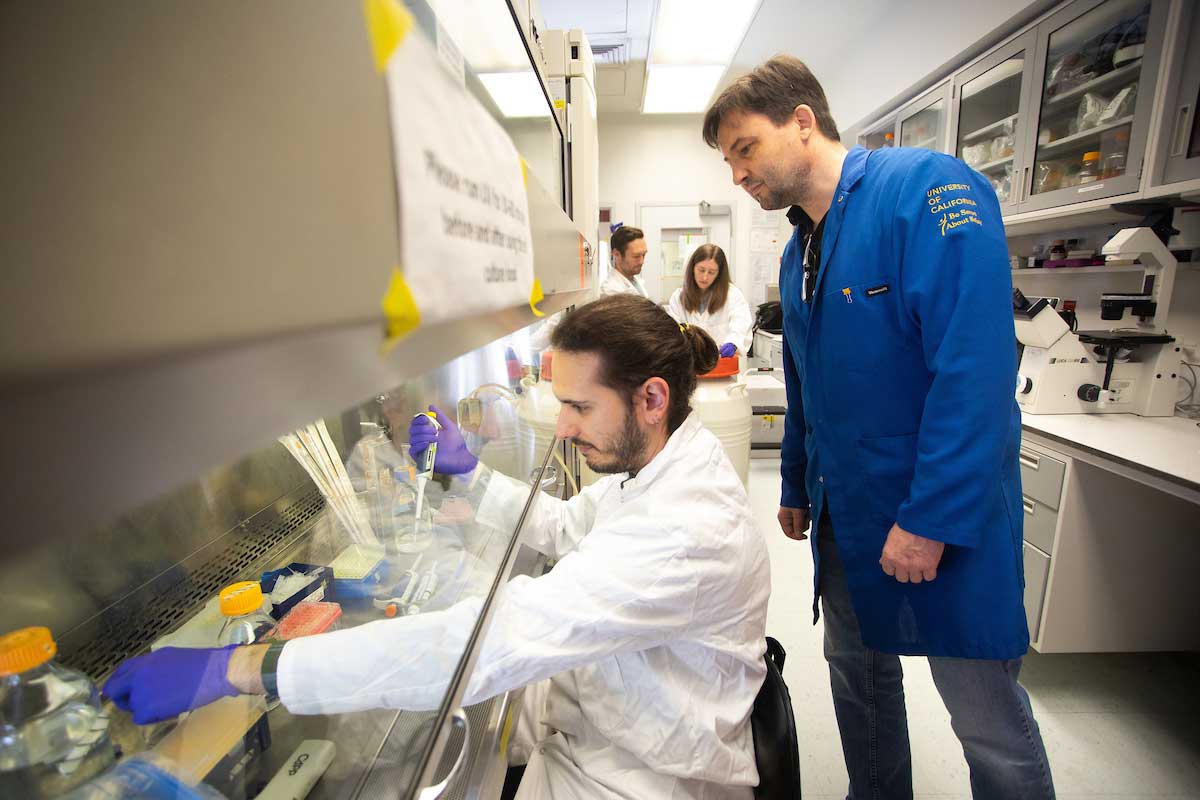 Neuroscience
Track