Overseas Clinical Experiences
Each year, the Christian Medical Ministry of South Alabama (CMMSA) provides University of South Alabama medical students, residents and physicians with medical mission trip opportunities. For students, their participation enables them to hone medical skills through hands-on experiences while providing medical services to underserved overseas communities.
In 2019, two overseas clinical opportunities were available to USA medical students. In February, seventeen fourth-year medical students, USA residents, and USA physicians spent a month working at Kibogora Hospital in southwestern Rwanda. While there, they worked alongside local physicians in a variety of fields, including surgery, pediatrics, internal medicine, ophthalmology and obstetrics.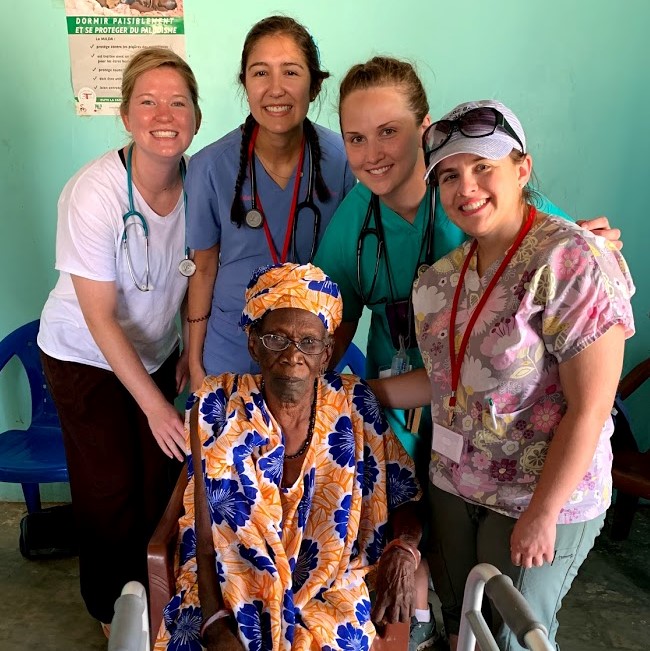 In June, sixteen first-year medical students, along with USA residents and physicians, spent eleven days in Senegal, West Africa. The clinic they established not only brought healthcare two hours closer to local residents, but it also allowed them to provide pharmacy, laboratory, and physical therapy services. Second-year medical student, Madeline Tucker, pointed to the experience as one of the reasons she was drawn to USA. Madeline described her trip saying, "immersing myself in the culture, learning to navigate patient care with translators, limited resources, and facilities much different than our own, as well as forming strong bonds with classmates and the people of Senegal made this one of the most rewarding experiences of medical school thus far."
Plans are already underway for similar opportunities in 2020.
Visit USA's Med School Watercooler Blog to read more about our students' experiences in Rwanda and Senegal.