Away Rotations: What You Need to Know
---
Posted on February 22, 2021 by Nichelle Smith
Nichelle Smith
---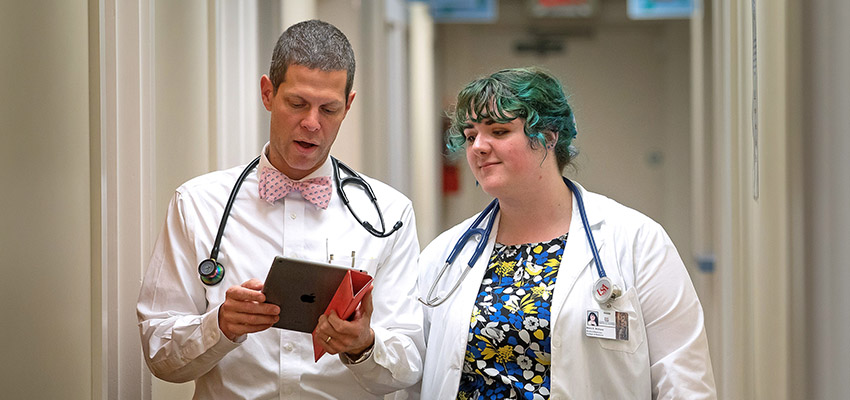 ---
Offered by the Association of American Medical Colleges, the Visiting Student Learning Opportunities (VSLO) program enables medical students to pursue short-term learning opportunities in locations away from their home institutions.
Even during these COVID-19 impacted times, the importance of away rotations has not diminished. These rotations allow students to compare academic programs versus community programs and foster the opportunity to develop mentors and to collect strong letters of recommendation.
T.J. Hundley, M.D., associate dean for medical education, answers some of the most common questions related to away rotations this year:
Q: How will COVID-19 impact away rotations in 2021?
A: In an effort to provide guidance to medical schools nationally, the Coalition for Physician Accountability released their recommendations on Jan. 25, 2021. They have recommended institutions do not begin in-person away rotations until Aug. 1, 2021. Since this is later in the academic year than has typically been done, the coalition also recommended that schools limit approved away rotations in any specialty to one per learner except in cases where additional rotations are needed for graduation requirements. The coalition is expected to provide updates on their guidelines no later than April 15, 2021.
Q: When should I start applying for rotations for this season?
A: Students should not apply for rotations until after April 15, 2021, for in-person rotations starting August 1, 2021.
Q: How can I find virtual electives?
A: Search for host institutions that are offering virtual electives by using the Visiting Student Application Service (VSAS). Once logged in, select the "Elective Type" field and then select "virtual."
---
---