Medical missions bring new perspective
---
Posted on January 21, 2020 by Nichelle Smith
Nichelle Smith
---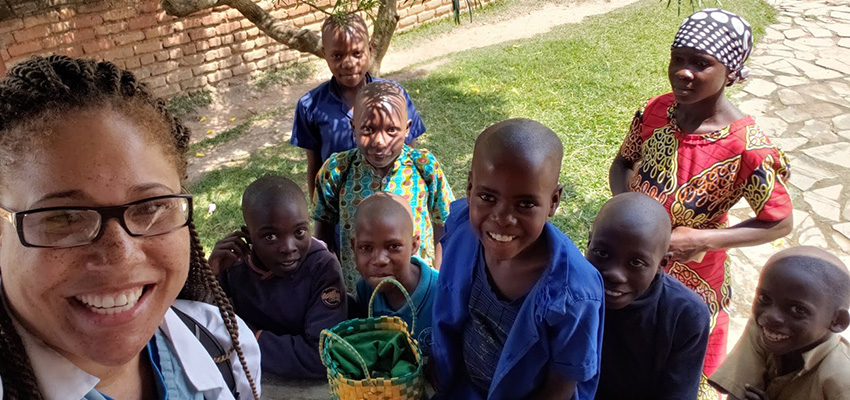 ---
Each year, the Christian Medical Ministry of South Alabama (CMMSA) hosts several opportunities for medical students, resident physicians, attending physicians and other support personnel to take part in medical mission trips across the globe.
This year, fourth-year medical students had the opportunity to visit Rwanda, Africa. The month-long trip is a favorite among USA College of Medicine students and alums.
Dr. Anna Crutchfield participated in the Rwanda mission in 2016 as a USA medical student and knew she wanted to go back at some point. She is now in her fourth year of residency training in family medicine at the University of South Carolina/Palmetto Health in Columbia, S.C. Last year Crutchfield was able to return – this time as an alumna and mentor to medical students she remembered as first-years when she was a senior. "It was great to see how they have progressed," she said.
Dr. Crutchfield said she encourages every physician or physician-in-training to go on at least one mission trip. She plans to return to Rwanda once again in two years, after completing her fellowship training. "It helps to give you a different perspective on the medical field and life in general. The experiences I had in Rwanda I will take with me forever," she said.
Another trip is slated for July 5-14 and is open to first-and second-year medical students, providers and spouses. The cost is approximately $2,500 and participants will be traveling to Peru.
---
---