---
Posted on September 9, 2022 by Carol McPhail
Carol McPhail
---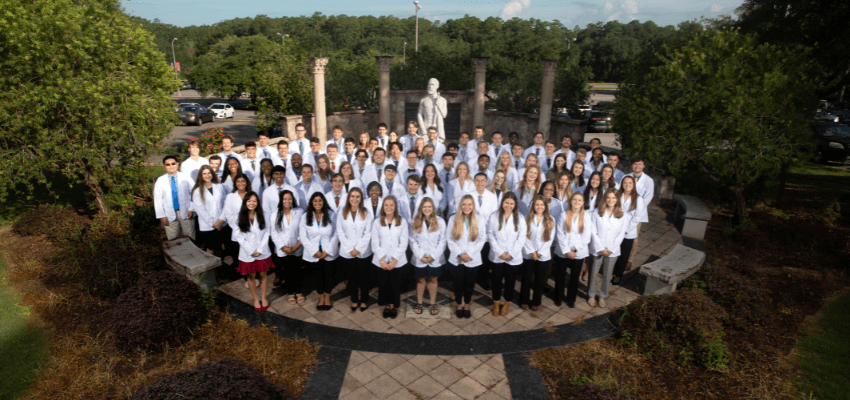 ---
The Class of 2026 is the largest matriculating medical school class in the history of the Whiddon College of Medicine, which welcomed its charter class in 1973.
While that may be the biggest distinction for the 80-member class, it's not the only one. Another interesting fact is that 95 percent of the incoming students are from Alabama, said Jonathan G. Scammell, Ph.D., assistant dean for admissions and professor of comparative medicine and pharmacology.
Class President Thomas Robinson of Dothan said he is proud to have so many M1s from within the state. "I think it shows that our school puts Alabamians first, educating the next generation of doctors who are more likely to come back and serve our state," he said.
Among other facts about the Class of 2026: The students represent 43 hometowns in 19 counties in Alabama ranging from Lauderdale and Madison in the north to Baldwin and Mobile in the south; and Houston, Lee and Russell in the east to Sumter in the west. They also hail from three other states: Florida, Mississippi and California.
Together, the M1s bring with them 22 different undergraduate majors and three graduate programs earned at 19 different colleges in seven states, Scammell told members of the class during orientation in July.
---
---