Apply for summer research projects
---
Posted on January 21, 2020 by Casandra Andrews
Casandra Andrews
---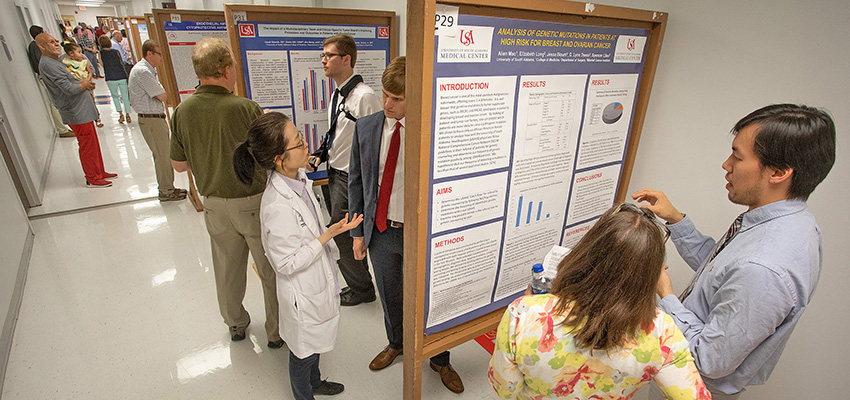 ---
To help new medical students develop an appreciation for how research contributes to the knowledge and practice of medicine, the University of South Alabama College of Medicine Dean's Office sponsors an eight-week research program pairing medical students with faculty mentors.
Dates: June 1, 2020 - July 24, 2020
Eligibility: The program is open to accepted first-year medical students or rising second-year medical students in the USA College of Medicine.
Requirements: Students should devote 30 to 40 hours a week to the program that includes hands-on basic science, translational science or clinical research; participation in a related seminar series focusing on scientific and clinical topics; and presenting their work at research day on July 24, 2020.
Available projects: Available Feb. 26, 2020, through the Info Ready portal from program coordinator Marcina Lang.
Application materials: 2020 applications can be accessed through the Info Ready portal (link to be emailed to incoming freshmen and rising sophomore medical students).
Stipend: $2,500 is paid directly to the student. Room and board are not included.
More information: Contact Marcina Lang at marcinalang@southalabama.edu, or by phone at (251) 460-6041 or fax at (251) 341-3994.
Program Chair: Wito Richter, Ph.D., Department of Biochemistry & Molecular Biology
---
---