MedPride and Allies
"...The College recognizes that each member of the medical school community, direct or indirect to the learning environment, should be accepted as an autonomous individual and be treated respectfully without any regard to his or her race, ethnicity or culture, religion, sex, sexual orientation, age, physical appearance, disability or any other factor..." - USA College of Medicine Handbook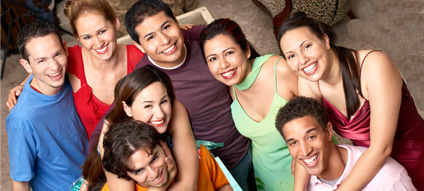 The College of Medicine MedPride and Allies is dedicated to ensuring a safe and friendly academic environment for LGBT students, residents, and faculty in the medical community at the University of South Alabama. As a group of LGBT students and allies, we are committed to embracing diversity on our campus by providing resources, support and a friendly community for lesbian, gay, bisexual and transgender persons in medical education.

Contact Us
USA College of Medicine MedPride and Allies
Dr. Franklin Trimm
Faculty Advisor

Helpful Links
American Medical Association (AMA): Advisory Committee on LGBTQ Issues
American Medical Student Association (AMSA): Gender and Sexuality Action Committee
Gay and Lesbian Medical Association:
University of South Alabama: Safe Zones

Upcoming Events
Health Forum - February 28, 2019 6:30 pm
Rainbow Mobile and MedPride & Allies welcome all to our Health Forum on February 28, 2019, at 6:30 p.m. This forum will focus on all aspects of health with an emphasis on the concerns for LBGTQ+ health disparities.
Planned Parenthood will be opening a discussion on sexual health maintenance, AIDS Alabama South will be offering free HIV testing, and there will be education about sexual assault and domestic violence. Additionally, local physicians and medical students will be available for open or anonymous questions about any aspect of health.
We hope that the LBGTQ+ community as well as allies will benefit from this inclusive event.
The Health Forum will be take place at the University of South Alabama's Student Center in the Terrace Room at 6:30 p.m. Light refreshments will be provided.