Welcome new residents and fellows
---
Posted on August 8, 2022 by Carol McPhail
Carol McPhail
---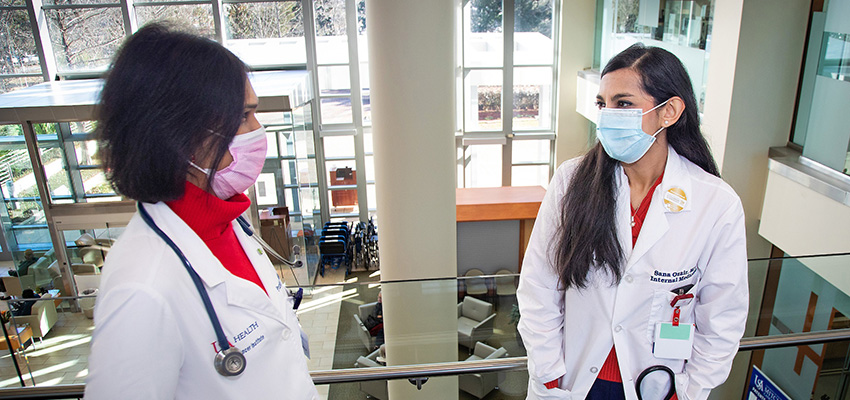 ---
This year, USA Health welcomed 83 new residents and 11 new fellows to more than 19 different academic programs. In addition, five residents matched following a preliminary year, and six completed a residency at USA Health and stayed for a fellowship.
During orientation, residents and fellows attended sessions on USA Health's Safety Starts With Me initiative, the Employee Assistance Program and Cerner electronic medical records. Chelsea Olson, M.D., chair of the House Staff Council, and Sana Ozair, M.D., vice chair, discussed ways for new residents and fellows to get involved with the governing body.
Tanvi V. Joshi, M.D., said she was excited to start her research year in the Gynecologic Oncology Fellowship Program at the USA Health Mitchell Cancer Institute. Joshi is the second fellow to enter the new three-year program.
"I am both eager and nervous to learn about everything GYN oncology from our nurses, patients and attendings," said Joshi who completed her residency at Abington-Jefferson Health in Philadelphia. "This is what I am the most passionate about, and so, as I start my research year, it is exciting to learn the science behind what we do every day in clinical practice. I hope that, alongside learning, I can also make a positive impact on our community."
With a long history of training physicians, USA Health maintains 12 residency and 11 fellowship programs, which includes 318 positions for physicians in training.
---
---