Five steps for creating financial well-being
---
Posted on July 30, 2021 by Casandra Andrews
Casandra Andrews
---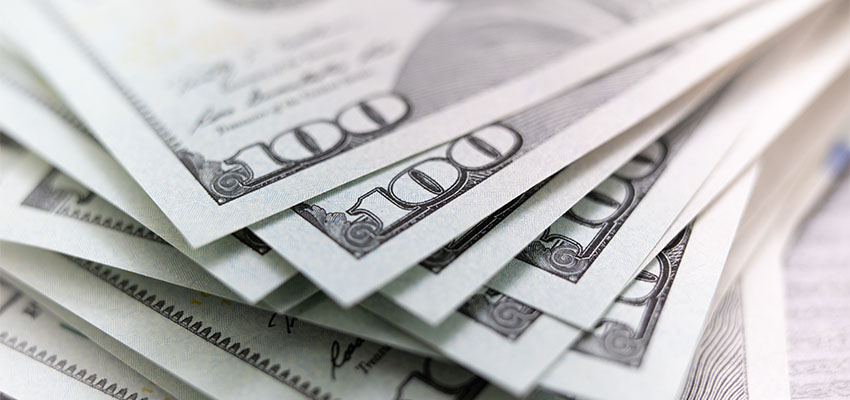 ---
Medical students are among those with the highest debt as they enter their residencies. The Association of American Medical Colleges (AAMC) reports the median debt for medical students was $200,000 in 2019. Add to that the amount of interest to be paid back over the life of a loan, and it's easy to see why looming debt often is a significant concern for new physicians.
"We know it's important to develop and maintain healthy spending and savings habits as a way to create financial well-being," said Carole Boudreaux, M.D., associate dean for Graduate Medical Education. "During orientation, and throughout their time at USA Health, we provide information about loan forgiveness programs and other useful financial tools so our residents and fellows can take advantage of these resources sooner rather than later."
USA Health partners with two retirement and investment companies: TIAA and AIG. Both companies offer resources to assist with financial planning at no additional cost to USA Health employees. Resources include sessions with financial advisors, virtual classes on specific topics, great rates on loans and personalized help from other certified professionals.
The term financial well-being typically describes someone who can fully meet current and ongoing financial obligations, feels secure in their financial future, and is able to make financial choices that allow them to enjoy life.
Consider these tips on how to plan for a more financially sound future:
Create a budget
If you get to the end of the month and don't know where your paycheck went, you aren't alone. And you likely aren't living within a budget. If the word budget makes you nervous, think of it as a spending plan. The good news is, creating a budget isn't all that time consuming and there are lots of apps and spending trackers to help simplify the process. There also are a number of apps, including Mint and YNAB (You Need a Budget) that have helped people save hundreds of dollars more each month than they did when they didn't track their spending.
Build or sustain an emergency fund
Before chipping away at more than the minimum payment on student debt, be sure to have three to six months' worth of living expenses in a savings account in case something unexpected happens. If the COVID-19 pandemic has taught us nothing else, it's that you have to be prepared for the unexpected. Someone who is single with no children probably can get away with saving a little less (on the three-month side) compared with someone supporting a family who needs to make sure they have a full six months' worth in an emergency stash. Once you have saved enough to create a cushion, that's when you can begin paying more toward any high-interest debt.
Check out loan forgiveness options
Because of your employment with USA Health, you likely are eligible for Public Service Loan Forgiveness. The Public Service Loan Forgiveness Program forgives the remaining balance on direct loans after you make 120 qualifying monthly payments under a qualifying repayment plan while working full time for a qualifying employer. Contact the GME office at 251-471-7206 if you need assistance with completing the employee verification information.
Make room for fun
Once you have an emergency fund built and a budget in place, making room for the fun stuff also should be a priority. In a separate savings or money market account, begin setting aside an amount of money you can afford every week or month to spend on something you love, such as travel or a concert. Remember, even small amounts add up over time.
Seek guidance from a professional
To set up a TIAA retirement and investment advice session, call 800-732-8353 weekdays between 8 a.m. and 10 p.m. (ET). For more information from AIG, visit aigrs.com or call 888-569-7055.
---
---