Advanced Forensic Nursing Care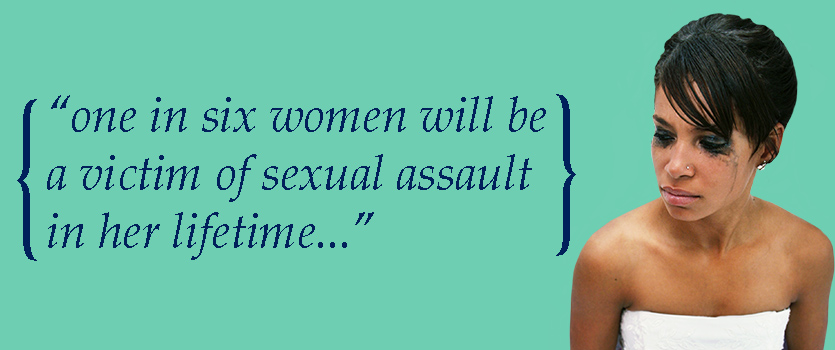 Advanced Forensic Nursing Care Education
Advanced Forensic Nursing Care education offers didactic and clinical courses to prepare advanced practice nursing students who are trained, certified, and engaged in forensic practice as sexual assault nurse examiners (SANEs) in communities on a local, regional, and national level. The program provides didactic and clinical education in forensic nursing science along with clinical skills simulation and practicum experiences specific to sexual trauma care using an innovative format designed to encourage further exploration in forensic nursing topics. Successful achievement of the professional and academic components of the project will result in students' preparation to sit for national certification as Sexual Assault Nurse Examiners (SANEs) in adult (SANE-A) and/or pediatric (SANE-P) populations and SANEs who are prepared to improve outcomes related to the care of sexual assault victims in their respective communities. Students who qualify for acceptance to the program may apply for a $1,000 stipend through the HRSA SANE grant.
Pathways to complete the Program
Community Pathway is for any Registered Nurse in the community who would like to be trained as a Sexual Assault Nurse Examiner. This pathway does not require individuals to apply to the university.
Academic Pathway is for individuals currently in USA College of Nursing Graduate Programs who wish to earn a Post Graduate Certificate in this subspecialty area. Students must be pursuing a Master of Science in Nursing or a Doctor of Nursing Practice degree, or a Post Graduate Certificate.
Community Pathway Application
Registered Nurse in the community who would like to be trained as a Sexual Assault Nurse Examiner may complete the application for admission to the Community Pathway at the following link:
Advanced Forensic Nursing Care Program Pre-Enrollment Form
After you have completed the application for Advanced Forensic Nursing Care to be identified with the USA class/cohort, then you may proceed to the www.IAFN.org. website and complete their application for online SANE training. Choose the population of your interest/specialty: Adult/adolescent (from puberty to elderly) or Child/adolescent (from birth to puberty). Once you successfully complete the training, you will be eligible for the upcoming skills lab on the USA campus. The dates for the clinical skills are still to be determined. If you need any assistance, please reach out!
Academic Pathway Application
Current CON graduate students may contact their academic advisor to request the Advanced Forensic Nursing Care Post Graduate Certificate subspecialty be added to their current curriculum schedule.
Prospective graduate students should apply for the Post Graduate Certificate in Advanced Forensic Nursing Care Subspecialty by submitting an application to the College of Nursing. The application process is located at https://www.southalabama.edu/ colleges/con/msn/msnapplic. html . If you have any questions about the application process, please email congradapp@southalabama.edu. You will also need to complete the Advanced Forensic Nursing Care Program Pre-Enrollment Form.
Continuing Education Credits
The University of South Alabama College of Nursing SANE Grant is offering a free course "Expanding the Role of the SANE" worth 3.0 contact hours. The topics include SANE Leadership, Vicarious Trauma, and Introduction to Trauma-Informed Psychotherapy. Upon completion of the course, you will be routed to an anonymous survey.
SANE Clinical Skills Simulation Training
Tuesday-Wednesday April 20-21, 2021
To register, please complete the form below.
Inquiries and Information
For more information about the ANE/SANE program, please contact:
Carolyn Dolan, JD, MSN, FNP-C, PCPNP, Project Director
cdolan@southalabama.edu
Natalie Fox, DNP, RN, CPNP-BC, PCMH CCE
nfox@health.southalabama.edu
Ashley Marass, DNP, RN, CPNP-PC
amarass@southalabama.edu
Terrie Platt, DNP, RN, WHNP-BC, CMP
tplatt@southalabama.edu
Micki Korn, MSN, FNP-BC, PCPNP, SANE-P
mraber@southalabama.edu
Candice N. Selwyn, PhD
cnselwyn@southalabama.edu
Elizabeth VandeWaa, PhD
evandewaa@southalabama.edu